"Cat and Bones Have Quickly Become Urban Fantasy's Ultimate Power Couple."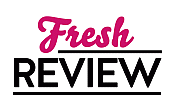 Reviewed by Annie Tegelan
Posted February 23, 2014

UP FROM THE GAVE, the final installment to the Night Huntress series will have readers feeling both great excitement and sadness as the series comes to a thrilling conclusion.
Cat and Bones are extraordinary characters. As a trained killer and an influential vampire, Cat and Bones have quickly become Urban Fantasy's ultimate power couple. In the seventh book of the series, Madigan, a rogue CIA agent has a personal vendetta against Cat and has taken her former colleagues as hostages. It is up to Cat Crawfield and her husband Bones to locate the group of men before they are gravely hurt. However, it's not that easy, especially when Cat's Uncle Don won't divulge what he knows about their friends' disappearances or what kind of secrets Madigan is hiding.
This leaves them with little choice but to head to New Orleans again and ask for assistance from Marie Laveau, Queen of the ghouls. As twists and turns occur at every corner, Frost takes readers on one last journey with her fans, reminding us of why we fell in love with the Night Huntress series in the first place.
In what is one of the stronger books of the series, Jeaniene Frost explores the dynamics of Cat and Bones's relationship once more while also racing against time in an attempt to rescue their best friends from a dangerous fate. As they discover disturbing revelations about what Madigan has been researching and experimenting on, the introduction of a new character could potentially start a dangerous war, adding further pressure on Cat and Bones as their time runs out.
In addition to the intricate plot and suspense, romance has become a key component in this series. I'm glad Frost didn't add in unnecessary bickering or fighting to create tension in this last book. Instead, readers see just how well Cat and Bones work together. It would have been nice to see a final scene focusing on the romance as the series waved its last farewell. However, I do believe that Frost approached this book in the right way.
UP FROM THE GRAVE possess all that loyal Night Huntress readers would want -- fast-paced action, thrilling twists and turns, and an epic romance between two powerhouse personalities.
SUMMARY
There's always one more grave to dig
Lately, life has been unnaturally calm for vampires Cat Crawfield and her husband, Bones. They should have known better than to relax their guard, because a shocking revelation sends them back into action to stop an all-out war . . .
A rogue CIA agent is involved in horrifying secret activities that threaten to raise tensions between humans and the undead to dangerous heights. Now Cat and Bones are in a race against time to save their friends from a fate worse than death . . . because the more secrets they unravel, the deadlier the consequences. And if they fail, their lives—and those of everyone they hold dear—will be hovering on the edge of the grave.
---
What do you think about this review?
Comments
No comments posted.

Registered users may leave comments.
Log in or register now!