"Colton Christmas Rescue brings us Amanda Colton's story."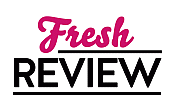 Reviewed by Sherri Morris
Posted February 16, 2014

Dead River Ranch has had its share of murder and kidnapping. Wyoming special agent Slade Kent come to the ranch undercover as their new foreman. He has one thing on his mind....justice. Bent on solving a string of crime on the ranch going back decades, as well as his own father's murder. He is certain that the Colton family has been covering up crimes for years. Even paying off the previous sheriff to botch investigations. Still healing from the loss of his own wife and baby daughter, he is guarding his own heart, until Amanda and her baby get attacked.
Amanda Colton is the last of the Colton siblings to find her happy ending. She is feisty, strong, and opinionated. As the eldest daughter, she is the one the household looks to for direction while her terminally ill father is on his death bed. For Amanda, it is very hard to trust anyone, especially after her heartbreak with her baby Cheyenne's father. But there is something about Slade that draws her in and easily hands over her trust and eventually her heart.
When someone kidnaps Cheyenne, Slade risks his own life to save her.
COLTON CHRISTMAS RESCUE is a great end to the Colton's of Wyoming series. This series is different from most. Each of the six books have been written by a different author. Although I did not read the prior novels, I had no problem following along. The others appear and their back story is mentioned briefly, but the focus is on Amanda and Slade. I had an idea of who I thought was behind the kidnapping of Cheyenne, but when the plot enfolded, I was way off, and totally surprised.
I highly recommend reading this series! You will not be disappointed.
SUMMARY
Join the Coltons of Wyoming for a holiday showdown at Dead River Ranch
Deep undercover, Wyoming special agent Slade Kent comes to Dead River Ranch with only one thing in mind: justice. Bent on solving a string of recent crimes, as well as his father's long-unsolved murder, he won't let down his guard for anyone. Until beautiful heiress Amanda Colton and her baby are attacked. He'll do anything to protect them…even put his heart on the line.
Amanda's done with deception, but the irresistibly mysterious Slade draws her trust. When danger—and uncontained passion—spark, they must both put aside secrets and agendas for survival…and love?
---
What do you think about this review?
Comments
No comments posted.

Registered users may leave comments.
Log in or register now!