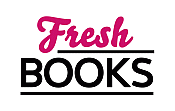 Sweet Reads in February
Beth Cornelison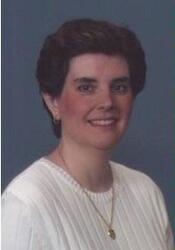 Blogging at Fresh Fiction
Beth Cornelison | Tips for Aspiring Writers
June 16, 2015
My three best tips for aspiring writers are to study the market, trust your voice and love what you do! Try to read widely across Read More...
Beth Cornelison | Don't Tell Me I Can't!
September 11, 2012
I admit it. I have a 'tude. More specifically, I have a stubborn streak that hates to be told no. The surest way to fire Read More...
Beth Cornelison | Five things I love about October
October 2, 2008
Can it really be October already? I hope so! I love this month, and here is why... Cooler weather. I admit it. I hate the Read More...
Beth Cornelison | Secondary Characters: The Good, the Bad and the Quirky
July 10, 2008
I'm tickled to have the opportunity to guest blog today at Fresh Fiction. I want to start by giving a shout out to my Read More...
Three-time Golden Heart finalist, Beth Cornelison received her degree in Public Relations from the University of Georgia. She debuted with Silhouette Intimate Moments in April 2005 and her June 2006 release, IN PROTECTIVE CUSTODY, won the Golden Heart in 2001. In September 2006 she made her hard cover debut with Five Star Expressions with CHASING A DREAM. Beth has served on the board of directors for her local RWA chapter and has presented workshops to numerous conferences across the country. Beth continues to write for Silhouette Romantic Suspense and Samhain Publishing. She lives in Louisiana with her husband and son.
Log In to see more information about Beth Cornelison
Log in or register now!
Series
Mansfield Brothers | Black Ops Rescues | The Coltons of Oklahoma
Books:
Colton's Ultimate Test, January 2023
The Coltons of Colorado #12
Mass Market Paperback / e-Book
Kidnapping in Cameron Glen, July 2022
Cameron Glen, 2
Mass Market Paperback / e-Book
Mountain Retreat Murder, April 2022
Cameron Glen, #1
Mass Market Paperback / e-Book
Colton 911, December 2021
Colton 911: Chicago #11
Mass Market Paperback / e-Book
Rock-a-Bye Rescue: Guarding Eve & Claiming Caleb, February 2016
Paperback / e-Book
Cowboy Christmas Rescue, November 2015
Paperback / e-Book
Colton Cowboy Protector, June 2015
The Coltons of Oklahoma #1
Paperback / e-Book
Under Fire, March 2015
e-Book (reprint)
Under Fire, March 2015
Paperback / e-Book (reprint)
The Mansfield Rescue, December 2014
Mansfield Brothers #3
Paperback / e-Book
Tainted Love, September 2014
e-Book
Protecting Her Royal Baby, June 2014
Mansfield Brothers #2
Mass Market Paperback / e-Book
The Return of Connor Mansfield, January 2014
Mansfield Brothers # 1
Mass Market Paperback / e-Book
Colton Christmas Rescue, December 2013
The Coltons of Wyoming
Paperback / e-Book
Cowboy's Texas Rescue, February 2013
Black Ops Rescue
Paperback / e-Book
Colton's Ranch Refuge, October 2012
Paperback / e-Book
The Reunion Mission, August 2012
Black Ops Rescues
Mass Market Paperback / e-Book
Soldier's Pregnancy Protocol, June 2012
Black Ops Rescues
Mass Market Paperback / e-Book
Chasing a Dream, May 2012
e-Book (reprint)
Operation Baby Rescue, September 2011
Top Secret Deliveries
Paperback / e-Book
Special Ops Bodyguard, July 2011
Paperback
The Prodigal Bride, February 2011
The Bancroft Brides
Paperback
Reyn's Redemption, March 2010
e-Book
Blackout At Christmas, November 2009
Mass Market Paperback
The Christmas Stranger, October 2009
Mass Market Paperback
Healing Luke, September 2009
Paperback
Tall Dark Defender, June 2009
Mass Market Paperback
Under Fire, March 2009
Paperback / e-Book
Rancher's Redemption, October 2008
The Coltons: Family First
Mass Market Paperback
Under Fire, July 2008
e-Book
Duty To Protect, July 2008
Mass Market Paperback
Danger At Her Door, August 2007
Mass Market Paperback
Chasing a Dream, September 2006
Hardcover
In Protective Custody, June 2006
Paperback
To Love, Honor, and Defend, April 2005
Paperback