"The Cats Have Taken Over Downton"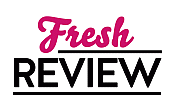 Reviewed by Ande Flanagan
Posted February 8, 2014

DOWNTON TABBY by Chris Kelly is a parody of the beloved television series Downton Abbey. DOWNTON TABBY replaces the human cast with various breeds of cats, appropriately chosen based on their personality and status, drawing humorous parallels between gentry and the royals of the animal kingdom. DOWNTON TABBY follows Downton Abbey's time line with it's version of events humorously adjusted to fit the lives of the Clowders, the cats in charge of the estate. I don't think it would be appropriate to say that the Crawley sisters go into heat, but heat is quite normal for the Clowders.
DOWNTON TABBY is a slim guide to uppercat life full of cleverly manipulated photographs paired with quotes by famous names, lovely drawings, short anecdotes, and much more. Some of my favorite parts of DOWNTON TABBY are the portraits of the family and staff, the uninvited but necessary words from the dowager, and the language of the tale.
Chris Kelly has adapted the high society etiquette of humans for cats purrfectly, and obviously inspires me to be punny. Fans of the series will recognize such rules of etiquette and will be highly amused by Chris Kelly's additions.
The only downside of DOWNTON TABBY is that it ends in a rushed way. One can only hope that there is a volume two in the works, but if one knows cats, then one knows that they do things in their own sweet time.
SUMMARY
Welcome to Downton Tabby
Here, the aristocrats of the animal kingdom dwell in stately splendor, sleeping, grooming, sleeping some more, and being fed by their downstairs cats, unaware that their way of life—providing work for others—is about to be swept away by the tides of history . . . and runaway cars.
The fur will fly.
This humorous parody provides essential information for preserving their Golden Age, including How to Keep a Secret at Downton Tabby, How to Argue with Lord Grimalkin About His Most Deeply Held Beliefs, and some Uninvited but Necessary Words from the Dowager.
---
What do you think about this review?
Comments
No comments posted.

Registered users may leave comments.
Log in or register now!