"A fun debut novel for what promises to be an exciting cozy mystery series!"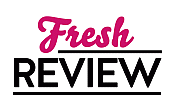 Reviewed by Sharon Galligar Chance
Posted February 6, 2014

Mae December owns a popular dog-boarding business in the small town of Rosedale, Tennessee --a quiet little town where everybody knows everyone's business, which will come in handy when dog owner Ruby Mead-Allison doesn't show up to claim her feisty little dog Elvis. Mae suddenly finds herself trying track down the pet owner before Elvis drives her and her neighbors nuts with his yapping. But Mae never expects to find herself smack-dab in the middle of a murder-mystery when she stumbles across the body of Ruby with a cord wrapped around her neck.
Mae knows she needs to leave the investigating up to Sheriff Ben Bradley, but she soon finds that working with the handsome lawman is pretty pleasurable. As they sort through the murder suspects, a spark of romantic interest is fanned to flame. But will Mae and Ben discover who the murderer is before someone else falls victim to his evil- doings and will that someone be Mae herself?
In her novel, ONE DOG TOO MANY: A Mae December Mystery, debut novelist Lia Farrell (pen-name for a mother-daughter writing team) delivers a lively tale with plenty of twists, turns, and unexpected situations to satisfy the most ardent cozy mystery lover. The story is told in several voices, including Mae, Sheriff Ben, and Detective Wayne, with Mae's best friend Tammy piping in occasionally, giving the tale several viewpoints of the mystery. Farrell's additional cast of characters are fun folks to get to know, and the setting of the Tennessee countryside is charming. Animal lovers will enjoy the interaction with Mae's kennel customers, and fans of who- dun-it's will love figuring out the intriguing plot as the story moves along. As a debut book, ONE DOG TOO MANY by Lia Farrell is a fine introduction to what promises to be an exciting series to follow.
SUMMARY
Mae December runs a successful dog boarding business in Tennessee. When her neighbor, Ruby Mead-Allison, fails to pick up her unruly Pomeranian from Mae's kennel, Mae pokes around and discovers the woman's body. It is clad in one red boot, and there is a vehicle counting cord wrapped around its neck.
While delving into the mystery of Ruby's death, Mae encounters handsome Sheriff Ben Bradley. Together they find no shortage of suspects. Ruby was standing in the way of a project that would widen the road and make the area safer. Was she killed by an angry neighbor? Her estranged husband? Her disinherited brother? The sheriff may not appreciate Mae's amateur detecting, but he does respond to her as a woman. Meanwhile the murderer thinks it's time to put a permanent stop to Mae's meddling.
One Dog Too Many is the first book in the Mae December Mystery Series.
---
What do you think about this review?
Comments
No comments posted.

Registered users may leave comments.
Log in or register now!