"Some Secrets Should Never Be Told"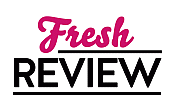 Reviewed by Susan Dyer
Posted February 2, 2014

Fiction | Women's Fiction | Contemporary
THE HUSBAND'S SECRET is a heart wrenching story about three women who all find out secrets that are life altering. Three families that will be all drawn together after a secret is revealed. It's a heck of a secret I might add. First there is Cecelia. She is married to John Paul and one day she finds a dusty old letter addressed to her, but to only be opened in the event of John Paul's death. Well, John Paul is alive and well so what should she do? This letter drives her crazy and it totally messes up her normal routine because she can't stop thinking about what the letter might say.
Next there is Rachel. Rachel has been walking around with a broken heart ever since her teenage daughter Janie was killed. Rachel works in the school where Mr. Connor Whitby is the gym teacher. He just happens to be the last person who saw her daughter Janie alive. Did he have anything to do with her death? Did he kill her? You are going to have to read THE HUSBAND'S SECRET to find out.
Tess returns to Sydney using the excuse that she is there to help her mother who has fallen and is in a wheelchair. But that is the furthest thing from the truth. Her husband Will has told her a big secret that she can't deal with so she takes their son and runs to her mother. While she is in Sydney, she will keep a huge secret from her husband that he won't find out until he gets there, if he ever comes for her.
THE HUSBAND'S SECRET was a very quick read for me and I felt like I was on an emotional roller coaster. You won't be able to stop reading once you start. I was flipping the pages like crazy because I wanted to know how it was all going to end. Who was going to find out the big secrets? Were the secrets ever going to be told? Each time I thought I knew where the story was going, I was thrown in the opposite direction. This is the type of novel that will certainly attract a wide variety of readers: those who love a great mystery, some romance, relationship issues/infidelity, secrets, murder, etc. This is an excellent pick for book clubs, women groups, and the individual reader that wants a book to dive into. Oh, what a tangled web we weave........so many big secrets. This is my first Liane Moriarty novel and I certainly plan on reading more. The best book I have read in 2014 so far.
SUMMARY
At the heart of The Husband's Secret is a letter that's not meant to be read
My darling Cecilia, if you're reading this, then I've died. . .
Imagine that your husband wrote you a letter, to be opened after his death. Imagine, too, that the letter contains his deepest, darkest secret—something with the potential to destroy not just the life you built together, but the lives of others as well. Imagine, then, that you stumble across that letter while your husband is still very much alive. . . .
Cecilia Fitzpatrick has achieved it all—she's an incredibly successful businesswoman, a pillar of her small community, and a devoted wife and mother. Her life is as orderly and spotless as her home. But that letter is about to change everything, and not just for her: Rachel and Tess barely know Cecilia—or each other—but they too are about to feel the earth-shattering repercussions of her husband's secret.
Acclaimed author Liane Moriarty has written a gripping, thought-provoking novel about how well it is really possible to know our spouses—and, ultimately, ourselves.
---
What do you think about this review?
Comments
No comments posted.

Registered users may leave comments.
Log in or register now!