"This Valentine in Seattle is more than a simple romance"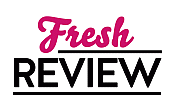 Reviewed by Clare O'Beara
Posted January 30, 2014

An ice storm in Seattle near Christmas is the trigger which turns a flirtatious friendship into something more. Shea Wetherby just wanted Pax to dry her off but... let's say she lost her self-control. And now she's wondering what to do next!
ONCE UPON A VALENTINE - you know it's going to be fun after that start. Pax Merrick would have taken Shea up on her offer sooner - if she'd only offered! He was content to wait until she felt right about him. And after two years, he finally got the chance to keep her warm. Shea's a journalist, stuck on human-interest stories with the local paper, and she's seen Pax at his yachting shop surrounded by girls on many occasions. She doubts he can be trusted. And her track record with relationships isn't great. She decides to quit while she's ahead.
Valentine's Day comes around and Pax hasn't been able to stop thinking about the gorgeous, lively blonde journalist. He meets her in an office which helps women get job offers and business start-ups, and manages to get a conversation. Anyone would think she'd been avoiding him... The smart man has a small gift delivered to Shea's home; a box of cat treats for her elderly cat. Shea really is touched. But there's something she's been keeping from Pax for a while, and she just doesn't know what to do... or whether to tell him.
Shea really comes across as a good person, untrusting because both her parents have had several marriages and her one long romance flopped. She loves her mother in a long- suffering way, cares for her cat and wears a borrowed cocktail dress to a Valentine's Night ball which she's assigned to cover. Pax is a friendly, personable, fit and fine-looking guy; can he help it if that attracts ladies? But when Shea really needs him, he doesn't hesitate. This Valentine could turn out to be so much more.
Allison Leigh who lives in Arizona has written several modern romances so if you like the pleasant characters, real-life situations and easy-reading style of ONCE UPON A VALENTINE you'll have plenty more to savour. I'll be looking for her next!
SUMMARY
In The Hunt for Cinderella series finale by USA TODAY bestselling author Allison Leigh, a surprise pregnancy takes things to the next level…
Shea Weatherby doesn't believe in fairy-tale endings, especially after watching her mother have so many of them with so many different husbands! So when Shea's Prince Charming comes along, she's skeptical. When she gets pregnant after a one-night stand with said Prince Charming, she panics.
Paxton Merrick made millions crafting custom yachts for Seattle's überwealthy. But now, with Shea, his very own ship has come in. If his futile efforts to get her to be his Valentine are any indication, there are stormy seas ahead. But he'll do anything to get Shea to the altar when he finds out he's going to be a father!
---
What do you think about this review?
Comments
No comments posted.

Registered users may leave comments.
Log in or register now!