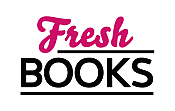 Summer Reads are HOT in July!
"Forty, fit and fabulous - age gracefully"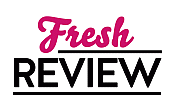 Reviewed by Clare O'Beara
Posted January 26, 2014

Non-Fiction | Self-Help Health
Subtitled How to Thrive to 100, Happy Healthy and Wise, this book by three well-qualified doctors aims to help us all live longer, healthier lives. They state upfront that we all need to take personal responsibility for our health - there will always be some step, however small, that we can take to help us AGE TO PERFECTION. Our choices, such as whether to smoke or be exposed to secondhand smoke, can determine the outcome just as much as our genes or environment.
Smoking kills a number of people in America equal to the population of Sacramento, California, annually. This is the number one killer, say the authors, and should be avoided in any form. A poor diet is next on their list. Due to current soil conditions it is hard to get all the micronutrients we need from food alone. This means soil which is cropped year after year without any rest by using artificial fertilisers, so those eating an organically farmed variety of foods will do much better. Elevated body fat, high stress levels and a sedentary lifestyle go along with the poor diet to put the body into bad shape. Insufficient sleep - the body regenerates during sleep - and an unhealthy environment with pollutants getting absorbed by the system, then add to consumed toxins such as alcohol to pile pressure on the body's immune system.
Populations which include more elderly persons are studied, from Japan to Italy to Mormons. A general lack of processed foods in their diet, a good variety of vegetables and avoidance of toxins are shared factors. Healthy relationships, exercise and higher education are also plus signs. When most children in the modern world should see their hundredth birthday, we need to start making good choices early in order to realise our potential. It's never too late to improve your health. Why spend years in a nursing home when you can be active? Attitude is key, and a positive outlook is always beneficial - both in the long term and to overcome crises.
Medical specific advice includes getting your cholesterol tested, not just for amount but for type as there is a more harmful type; getting blood pressure and diabetes risk assessed. Have regular screenings for the common cancers and get a flu shot. Also recommended is supplementing your diet, or ideally including in your diet, nutrients such as CoQ10 and Vitamin D. The authors don't shy away from telling us that research has found that an enjoyable, monogamous sex life is beneficial to body and mind. They add that of all the prescriptions they write, exercise has the most benefits, and suggest ways to add it to the daily routine. The most modern innovations, such as gene studies, are also covered.
I enjoyed not only the straightforward book itself, and its well-informed advice, but the wealth of quotes we can all identify with and use for inspiration. AGE TO PERFECTION by Doctors Mark Anderson, Walter Gaman and Judith Gaman, who all live in Texas, is just the tonic for bodies and minds, especially good for anyone over forty. My favourite quotes were:
"You can't help getting older, but you don't have to get old." - George Burns. "There is a fountain of youth: it is your mind, your talents, the creativity you bring to your life and the lives of people you love. When you learn to tap this source, you will truly have defeated age." - Sophia Loren.
SUMMARY
Ever wonder why some people live longer than others? Age to Perfection is packed with sound medical advice and tips on how you can live a longer and healthier life. This is a preventative and proactive approach to longevity. Filled with lists, charts, and helpful tools to help each reader reach their 100th birthday happy, healthy and wise. Age to Perfection concludes with interviews from several centenarians who are living life to the fullest. A fun and informative read on anti-aging that is different than anything else on the market.
---
What do you think about this review?
Comments
No comments posted.

Registered users may leave comments.
Log in or register now!