"The Stormchaser is back... and this time it's personal!"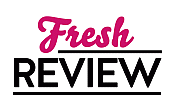 Reviewed by Debbie Wiley
Posted January 2, 2014

FBI agents Wade Luckett, Tate Benton, and Cameron Winger are hoping that the serial killer known as the Stormchaser is finished... but unfortunately he's back and this time it's going to become personal.
Jolene Luckett is a bit apprehensive about being added to the team hunting the Stormchaser. After all, she hasn't spent time with her ex-husband, Wade, since the loss of their unborn baby and subsequent divorce. Will Wade and Jolene have a second chance at a happily-ever-after or is she about to become the Stormchaser's latest victim?
GOING TWICE is the second book in the Forces of Nature trilogy. While GOING TWICE can be read as a standalone story, I highly suggest reading the first book, GOING ONCE, prior to starting this one to see how the odd relationship between the FBI agents and the Stormchaser has developed. Without that piece of knowledge, the actions of the Stormchaser might seem even crazier than one would expect from such a serial killer.
GOING TWICE is more action packed than the first book but the central relationship between Jolene and Wade is just as memorable and perhaps even more poignant due to their past history. Sharon Sala crafts some of the most heart wrenching scenes and GOING TWICE has its fair share. I love how we get the initial glimpse into the pain both Jolene and Wade are dealing with and then see how they can heal some of those past wounds. Losing a child is perhaps the most devastating thing that can happen to parents and Sharon Sala handles it quite well.
GOING TWICE is yet another hit for Sharon Sala! Sharon Sala consistently remains a must read author for me and GOING TWICE is no exception. While it seems that the Stormchaser is like a cat with nine lives, Sharon Sala keeps the suspense level high and I can't wait for the final installment to see how this will all end.
SUMMARY
New York Times bestselling author Sharon Sala enters the eye of the maelstrom as death and disaster stalk Tornado Alley—aided by an obsessive madman.
As bodies pile up in the wake of a storm—stripped, tortured and grimly posed—authorities must admit the unthinkable. The serial killer dubbed the Stormchaser has returned following a tornado and taken it upon himself to bring the death toll up to where he believes it belongs.
FBI investigator Wade Luckett is back on the case, assisted by an agent Wade knows professionally and personally: his ex-wife, Jo. Neither time nor the tragedy that tore them apart have blunted the ache Wade feels for brave, beautiful Jo. And though she tries to deny it, she feels the same. But the stirrings of renewed romance will have to wait until they catch a killer.
The Stormchaser has no intention of getting caught. He's set his sights on a new victim. Jo can forget about the lifetime she dreams of spending with Wade. She'll be lucky to see another day.
---
What do you think about this review?
Comments
1 comment posted.
Re: The Stormchaser is back... and this time it's personal!

I want to read this book.. love Sharon Sala's books...
(Kathleen O'Donnell 12:33pm January 2, 2014)
Registered users may leave comments.
Log in or register now!