"He fights in the arena but will fight the whole world for her."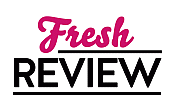 Reviewed by Annetta Sweetko
Posted January 1, 2014

Fantasy Historical | Romance Paranormal
Ulric is a LYCAN GLADIATOR, whose deepest wish is twofold he would love his freedom and to find his mate. He must find a maiden with a special wolf mark for she is the only fitting mate for an alpha. But Ulric is a slave and meeting this maiden will not be easy. He does meet an intriguing woman who draws him as no other ever has.
Cassia is a slave whom everyone thinks is being trained in healing by her physician master but the truth be known she is already a healer. She is a Lycan healer. This is a well kept secret because were it known that she is a wolf maiden it is possible that the alpha of the local pack would keep her for breeding purposes. As a slaves mate she would belong to his master. That would be something that Ulric would never stand for; no one will enslave his mate in such a way. But what can a slave do to stop it ... find freedom.
LYCAN GLADIATOR is filled with the betrayal, jealousies and intrigue that we all see as part of ancient Rome and with the added twist of Lycans and wolf maidens you will not be able to put this one down. Author Eva Gordon is able to use her talent with description to make it seem as if the ancient world is alive and you are there with the lovers and those who would stop them. I found Ulric enticing with his strength and abilities to survive and Cassia a woman with secrets but with an open heart. I worried for a little while that love would not triumph over the evil that seemed to surround them but not to worry ... the happily every after is part of this storyline. I enjoyed this book so much that I cannot wait to see what else Ms. Gordon comes up with for her readers.
SUMMARY
During a time of bloody gladiator games and treacherous schemes, a secret society of lycans live amongst the Romans.
When Ulric, a lycan gladiator, meets a mysterious human woman with green eyes, heís drawn to her fiery beauty, enraptured by her alluring aroma. Unfortunately, Ulric and the beauty are slaves. To make matters worse, he can mate only with someone marked with the sign of the wolf.
Cassiaís hidden wolf mark burns in the presence of the handsome gladiator. While her heart yearns to be near Ulric, logic warns her against itóhaving a slave as a mate is against the lycan societyís plans for her.
In spite of the lycan societyís rules and the emperorís brutal plots, their love grows Ö but their passion just may cost them their lives.
---
What do you think about this review?
Comments
No comments posted.

Registered users may leave comments.
Log in or register now!