"He's on a mission that leads him to his heart and soul."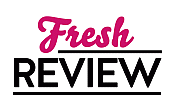 Reviewed by Annetta Sweetko
Posted January 1, 2014

Matt Dean was raised for one purpose to kill. He and his brothers were genetically engineered by the government to be perfect soldiers. They escaped and are now on the run with time running out. They have an implant that will kill them at a specific time. Before that happens he wants SWEET REVENGE for the death of one of his brothers. Now his mission leads him to Charmed, Idaho in search of someone who knows how to remove the implants. There he finds Laney Jacobs, a beautiful woman that touches a part of him he didn't know existed.
Laney Jacobs knows trouble when she meets it and this stranger, packaged in mystery and looks to kill, is just that. When he shows up at her bar looking for a job she knows she shouldn't give him one. After years of running from her past she doesn't need an entanglement with this man. But when he offers protection as well as promised gentleness and passion, how can she resist?
The past will not leave them alone as secrets come out that puts everything and everyone he holds dear in danger. Can he keep them all safe before time runs out?
SWEET REVENGE is an action packed, nonstop thrill ride into a world of secrets, danger and love. This book is a visit again to the Sin Brothers from Forgotten Sins by author Rebecca Zanetti, and though it is not absolutely necessary to have read book one, you will want to. I loved Matt, he's tough always been in charge of his family and feels guilty when things don't go just right. I think Laney is perfect for him. She's soft, tender yet tough enough to stand up to him and for him. The romance is hot but gentle ... just what her battered heart needs and readers will enjoy. Readers will be completely caught off guard, as I was, when the biggest secrets are revealed. When I finished reading I went back to see if I could find any clues I missed. I cannot wait for book 3 of this series.
SUMMARY
Matt Dean was born to fight . . . and kill. A member of a secret black-ops military unit, he and his brothers were genetically engineered by the government to be the perfect soldiers with an expiration date. Now, with time running out, he's gone rogue in a relentless quest for the one person who can save them. His mission leads him to Charmed, Idaho . . . and to a beautiful woman with eyes like emeralds and a body made for pleasure.
The One Woman He Can't Resist
Laney Jacobs knows the mysterious, handsome stranger is trouble from the moment he walks into her bar, looking for a job. She's spent years running from her own past-the last thing she needs is a romantic entanglement. But Matt's strong arms offer her protection and his gentle touch promises passion unlike anything she's ever known. As lethal forces surround them, revealing explosive secrets about Matt's past and putting everything-and everyone-he holds dear in danger, can he save them all before time runs out?
---
What do you think about this review?
Comments
No comments posted.

Registered users may leave comments.
Log in or register now!