"His mind might have forgotten her but not his heart."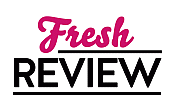 Reviewed by Annetta Sweetko
Posted December 21, 2013

Josie hadn't laid eyes on the sexy Shane Dean in two years. Her husband simply disappeared from her life, now he is back and in some kind of trouble. Though to be honest it seems rather convenient that he has a case of FORGOTTEN SINS.
Shane can't remember a thing. Not the blue eyed beauty that they say is his wife, a single moment of neither his past nor even the present. What he does know is that what he can't remember is not a simple mugging. Something is very wrong and if he can't figure out a few pertinent facts about his life both he and the lovely lady may be in terrible danger.
He's confused when he realizes that he is stronger than any man should be, his hearing is sharper and he knows someone is hunting him. How could he know that? As bits and pieces of his life come back; from his "family" in the military academy he grew up in to the one woman he cannot live without, he knows there is danger. If he can keep her safe from those who want him ... or is it possible that Josie is the real target?
FORGOTTEN SINS is an amazing, fast paced, completely mesmerizing storyline. I've said it before and I will say it again this is one book you will not be able to put down. Author Rebecca Zanetti has created a world that will hold you spellbound with the well written dialogue to the heart pounding action scenes. Every time you think you have it figured out, another corner or dead-end comes up and you have to think again. Shane and Josie are obviously in love and once some hard truths come out they are determined to find a way to be together. They certainly did manage to steam up a few pages along the way.
The "family" scenario is one used often but in this case I really felt that the boys that had grown up together would do anything for each other and that automatically included those they fell in love with. I got a real kick out of this story and hope the other "brothers' get their own books. If you want action, hot guys and danger this is the perfect choice for you.
SUMMARY
His Secrets Can Destroy Her
From the moment Josie laid eyes on sexy, mysterious Shane Dean, she was in love. Their desire ignited a passionate affair, and within weeks, Shane had slipped a ring on her finger. It seemed her every fantasy was coming true . . . until her new husband disappeared without a trace. Now, two years and one broken heart later, Josie is shocked when the hospital calls: Shane has been found . . . at a crime scene with no memory of how he got there.
Her Love Can Save Him
Shane can't remember the blue-eyed angel at his bedside-or who he even is-but he knows something isn't right. His hearing is razor sharp, his physical strength incredible, and the urge to protect Josie overwhelming. For powerful enemies are hunting him, and Josie is the key to discovering why. As Shane struggles to unravel his past, dangerous new truths come to light. Can he protect the only woman he's ever loved? And can Josie trust a man she thought she knew-one who carries such a deadly secret?
---
What do you think about this review?
Comments
No comments posted.

Registered users may leave comments.
Log in or register now!