"Is he and his love strong enough to protect her?"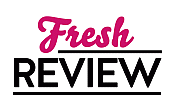 Reviewed by Annetta Sweetko
Posted December 1, 2013

Elise Drake is on the mend. She has survived being attacked and the gruesome events her own father had set in motion. Now the pack is trying to regoup, to rebuild. She's not sure where her place with the pack should be. She's tired of some treating her like she was the criminal and others as if she were made of glass. She has no idea that in the eyes of one she will soon stop being the DARK WOLF RUNNING.
Wyatt Pallatone is a member of the Bloodrunners. They are half breeds who will be allowed to join the pack after so many rogue kills while working as pack security. He hoped that the prejudice against his team would come to an end, because it was the Bloodrunners who had stopped the events that now forced the regroup. He also has plans for Miss Elise Drake. He is tired of waiting for her; it's time to put in motion what his wolf has long known. She is his and it is past time to claim her. But knowing the indignation she had suffered there was no way he can just barrel in and claim her, no he will have to woo her. It will be simple things like one dance at her brothers wedding, then ... then she is attacked in her own home and things escalate. He has to protect her but can he? He had failed years ago ... he wouldn't survive if he failed again.
DARK WOLF RUNNING is book five of the author's [Rhyannon Byrd] Bloodrunners series. If you want a quick light paranormal this is not the book for you. The depth of emotion will grab you right away and take you toward the intrigue and action. Elise is damaged by a terrible action but Wyatt is also carrying quite a bit of baggage, so he understands.
It is the way the author has you watching as they grow together and beyond the past that really is the fascination of this book. I will admit that at first I didn't care for Elise but as I continued to read, I understood her and wanted to see where her character would be lead. Wyatt is exactly what she needs. Together they are strong and the reader will realize that strength is needed if both will survive. They are in other words perfect for each other. I cannot wait to get my hands on the next in this series.
SUMMARY
In Rhyannon Byrd's latest Bloodrunners romance, passion and secrets collide and only their love will save two werewolves and their pack. With his sharp gaze locked on the most magnificent female he'd ever seen, Wyatt Pallaton did his best to hold himself back. Of course, Elise Drake was hardly just any female. Fiery and cool, strong, yet at the same time achingly vulnerable, she'd turned his entire world on its head.
No matter how bloody difficult it proved to be, he was done letting her pretend he didn't even exist. Done with letting her fight her own battles. Done driving himself slowly into this maddening state of frustrated desire. One way or another, things were about to change.
Come hell or high water, she was done running….
---
What do you think about this review?
Comments
No comments posted.

Registered users may leave comments.
Log in or register now!