"Action Packed Supernatural Thriller"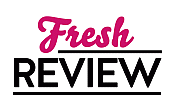 Reviewed by Debbie Wiley
Posted December 1, 2013

Thriller Paranormal - Supernatural | Thriller
Kal Hakala is back at work after a nasty case left him sidelined from the Bureau of Supernatural Intelligence (BSI) for two months. Little does he expect the latest assignment from his boss, however, as BB wants him to assume temporary leadership of the BSI as its director. This also means that Kal is responsible for picking the team to address a situation in Chicago that appears to be windigos. Kal will use all the tools available to him in picking the team, but will he be willing to risk his best friend, Canton Asate, and his own girlfriend, Jeanie Morrow?
CHICAGO, THE WINDIGO CITY is the fourth book in a series featuring the BSI and its intrepid agent, Kal. While it can be read as a standalone story, I felt as though I was missing a lot, but that may be because Kal wasn't the central character to this installment and relationships were the centerpiece of the storyline. Instead, Kal uses the VR (virtual reality) technology to dip into the past of both Canton and Jeanie and how they became involved with the BSI.
CHICAGO, THE WINDIGO CITY is jam packed with action but the heart of the story is Kal's love and concern for his girlfriend and his best friend. I fully intend to read the other three books as I love the characters and the snappy wit of Kal. I suspect that fans of the prior three books will appreciate CHICAGO, THE WINDIGO CITY for the glimpses we get into the history of some of the characters as Mark Everett Stone fleshes them out quite a bit through the flashbacks. CHICAGO, THE WINDIGO CITY is an original and refreshing tale that leaves me wanting to know more about Kal, Jeanie, BB, and Canton. I look forward to reading the other books in the series.
SUMMARY
Kal Hakala is the Bureau of Supernatural Investigation's best agent, but even he needs a break after his last case, which brought him a hair's breadth from death and killed the fiancee of his best friend, a Mescalero Apache agent named Canton Asate. Kal's temporary desk-job is nothing less than leadership of the entire BSI. Now it is on his head to assemble teams of agents to fight the latest Supernatural incursions and man up if they fail.
Windigo spirits in Chicago are possessing human beings and transforming them into ravenous cannibals. Canton is the natural choice for a team leader because of his knowledge of Native American lore. Is Canton, a legend with a knife, ready to strike again, so soon after his fiancee's death? What about Kal's own girlfriend, Jeanie? Can he stand to put her in danger and beyond his protection? Kal is forced to use the BSI's cutting-edge virtual reality system to see what makes them both tick. Will the experience of virtually living their lives afford him the will to send those he loves into danger? Can an emotionally damaged man who has never led a team and a woman who traveled through time from the 1940s make the cut?
---
What do you think about this review?
Comments
No comments posted.

Registered users may leave comments.
Log in or register now!