"Erotica for the 21st century."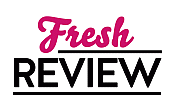 Reviewed by Maria Munoz
Posted November 30, 2013

Gay / Lesbian Romance | Romance Gay | Romance Erotica Sensual
With the Come Again series, centered on a group of old and new friends with ties to the sex shop Come Again, Miranda Baker writes erotica for the 21st century. Though she generally adheres to the boy-meets-girl expectations of the romance genre, Ms. Baker has crafted intriguing characters who take ownership of their own sexuality and aren't afraid to embrace the unconventional in the bedroom. The women in particular tend to be unapologetically flexible in their sexual preferences while still willing to embrace the happily-ever-after.
In GIRL TROUBLE, Ms. Baker flips to girl-gets-girl to gives us Bonita's story. Owner of Come Again, Bonita Pritchard has watched her friends find their soul mates, all the while hiding her own heartbreak. She can't have the woman she has loved most of her life, Kat St. James. Kat left town at 18 for Hollywood. Now she finds herself trapped by the image that made her a star. Kat worries that admitting she is gay will destroy her career yet she is desperately unhappy without Bonita, the woman who has refused to even speak to her for three years. Bonita, unable to resist Kat's pull any longer, shows up on Kat's doorstep knowing that it's only a matter of time before she must disappear in order to protect Kat. Can Kat convince Bonita that she's willing to risk everything so they can be together?
GIRL TROUBLE is a tender and sexy story about risking it all for love. Bonita and Kat have a shared history that adds emotional depth to the story. They were best friends and so much more but have had to deny that due to family and social pressures. Ms. Baker deftly illustrates the risks they must take and the hope and love that makes those risks possible. Bonita and Kat have a very strong chemistry and a commitment that kept me rooting for their happy ending. Most of the action takes place in California, but we do get to hear some welcome and familiar voices as Bonita calls home for moral support.
SUMMARY
There are no safe words for love.
Come Again, Book 4
Bonita Pritchard has tried everything to get over the one woman she canít have, movie star and secret lover Kat St. James. Yoga, tantra, psychotherapy, even BDSM. Nothing has helped for long.
Hanging on the thinnest thread of denied desire, Bonita heads for Hollywood to get her Kat fix, fully intending to return straight home to her sex-toy boutique, Come Again. Until she sees the surprise Kat has in store for her.
Playing the talented bad girl kick-started Katís career twelve years ago. Now sheís famous, filthy richÖand totally miserable. Leaving Bonita in Norton was a mistake, and sheís planning one last attempt to fix itóby transforming her king-sized closet into a dungeon. And using her training as a Domme to satisfy her loverís latest kink.
Soon, their white-hot need for each other transcends their desire to protect Katís heterosexual screen-siren image. But when compromising pictures surface, Kat realizes thereís only one way to beat the tabloid gossip thatís tearing them apart. Fight fire with fireÖ
Warning: This book contains kink in the closet, sexy games in an SUV, and D/s in the middle of the living room. And love strong enough to break all bonds.
---
What do you think about this review?
Comments
No comments posted.

Registered users may leave comments.
Log in or register now!