"A girl with a bad reputation comes home to Whisper Falls"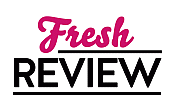 Reviewed by Clare O'Beara
Posted October 20, 2013

Two young kids pray for a new mother to be sent to them, a wife for poor tired daddy. They 'specially want one with brown hair like their last mom. But when a brown-haired lady moves in across the street, she's not exactly perfect. Lana Ross was dragged up tough in this little mountain town of Whisper Falls, and escaped as soon as she could. If she's come back, it's not entirely voluntary.
SUGARPLUM HOMECOMING is a wry name given how Lana feels about her horrible late parents and unhelpful townsfolk. She's caring for a girl aged nine, and hiding from someone. Her hated home is the last place he'll think to look for her. She'd rather not meet neighbours at all, but kids will be kids. Davis Turner used to be Mr Perfect, and he comes to introduce his Paige and Nathan, who want to play with young Sydney. Lana doubts they have one other thing in common. Her family home is so abandoned, the children call it the haunted house. She'll have her work cut out to make it habitable. Davis intends leaving them to it, but later Paige reminds him that at church they are told to help their neighbours. They should take a dish of lasagne to the new arrivals on their first evening.
From a small beginning a gradual friendship grows, though Davis's sister remains judgemental and warns that Lana was a bad sort, in all kinds of trouble, and could be a bad influence on children. For her part, Lana silently wonders where the helpful neighbours were years ago when she really needed them. And she tells Sydney, don't go into the cellar!
I found Christmas was a convenient time of year as it gives the neighbours a chance to mingle and pick trees, decorating them and making fun plans. Lana is a singer, and is encouraged to perform - we should all use our talents. She had previously thought she should give up her music to follow God, as she had been among bad company. So this tale is not so much about Christmas time as facilitated by it, and the core of the story is the homecoming of a girl with a bad reputation, to mixed response. Bravely overcoming her dysfunctional family upbringing, Lana just wants to start afresh. Linda Goodnight has set several inspirational stories in Whisper Falls, Idaho, and SUGARPLUM HOMECOMING has a lot of substance as well as gentle romance.
SUMMARY
Overview A New Mommy For Christmas
Widower Davis Turner doesn't need to hear his children's whispered wishes for a new mom to recognize that new neighbor Lana Ross is a beautiful woman. But he worries that his feelings for the former bad girl could put his family at risk for small-town scandal. Lana knows she should steer clear of Davis. Yet she can't resist spending time with the handsome single dad, even if the truth might soon tear them apart. Though Lana has turned over a new leaf, her secrets have followed her to Whisper Falls. Secrets that could destroy her hope for a future with Davis.
Whisper Falls: Where every prayer is answered…
Excerpt
Chapter One Bad pennies always return. But what about bad people?

Lana Ross stepped up on the wooden porch of the weathered old two-story house. Her heart hammered painfully against her ribs. She'd not wanted to come to this place of bad memories. She'd had to.

A stern inner voice, the voice of hard-won peace, moved her forward, toward the door, toward the interior. A house couldn't hurt her. If she'd been alone perhaps she would have given into the shaky knees and returned to the car. But she wasn't alone.

Lana aimed a wink at the child at her side. Sydney was her everything now and no memories were allowed to keep this nine year old darling from having her very first permanent home.

"Is this where you lived when you were my age?" Sydney asked, her vivid turquoise eyes alive with interest.

"Uh-huh, Tess and I grew up here." Grew up. Yanked up. Kicked out.

A tangle of a vanilla-scented vine, overgrown and climbing upon the porch and around the paint-peeled pillar at one end, gave off a powerfully sweet smell. She didn't remember the bush being there before, especially this late in the fall. But then, she'd not seen this place in thirteen years. Not since she was eighteen and free to leave without looking over her shoulder for the long arm of the law.

With the sour taste of yesterday in her throat, Lana inserted the tarnished key into the front door, an old-time lock a person could peer through, and after a few tries felt the tumbler click. Breath held, she pushed the door open on its creaky hinges, but didn't step inside. Not yet. She needed a minute to be certain the house was empty, though she had the death certificate in her bag. Mama was dead. Had been for a couple of years. As far as she knew her entire family was dead. All except Lana and Tess and precious Sydney.

She couldn't make herself go inside. Everything was still and quiet in the dim living room, but inside her head Lana heard the yells, the fights, the horrible names she'd believed and mostly earned.

She and her twin sister, Tess, were no more and no less than what their mother had made them. Now, all these years later, Lana was determined to be more for Sydney's sake.

"We'll be happy here," Sydney declared with childlike confidence.

"Yes, we will." If I have to fight the universe, you will have what you need and you will never, ever again live on the streets or inside a broken down car.

"Can we go in now? I want to see my room. You said I could have my own room, remember? And we'd fix it up fit for a princess? Remember?"

"I remember." The child's enthusiasm stirred Lana to action. Sydney had never had a room of her own. She'd never had a house. They'd lived here and there, in tiny one room apartments and cheap hotels, all in pursuit of Lana's impossible dream. Most important of all, Sydney would be safe here. No one would ever expect Lana to return to the one place she'd tried so hard to escape. Especially Sydney's mother.

"Who's that?" Sydney asked from her spot half in and half out of what had once been the front parlor.

Across the street a man and two children stood in a neatly mowed yard watching them. Lana's stomach dropped into her resoled cowboy boots. It couldn't be. Surely not.

The thought had no more than crossed her mind than the sandy-brown haired man with the all-American good looks lifted a hand to wave and then started toward them. Two young children, close to Sydney's age, skipped along as if on an adventure.

Lana froze, one hand on the doorknob and the other gripping Sydney's as if Davis Turner would snatch her up and carry her away. "Hello," he said when he reached the end of the cracked sidewalk leading to the two-story.

Yep. He was Davis Turner all right. Mr. clean-cut and righteous. He'd been a year ahead of her in school. No one in Whisper Falls had a smile as wide, as easy and as bright as Davis.

Please God, don't let him recognize me.

"Hi," she said, not bothering to smile.

"You moving into the old Ross place?" Davis slipped his hands into the back pocket of his jeans, relaxed and easy in his skin. The man was much like the boy she remembered.

"We are."

"Great." He flashed that smile again. White straight teeth, easy, flexible skin that had weathered nicely, leaving happy spokes around greyish blue eyes and along his cheeks. "The house has been empty a long time. Houses need people to keep them young and healthy."

What an interesting thing to say. This house had never been healthy because of the people in it. "I suppose."

"We live across the street in the beige brick with the black shutters. I'm Davis Turner and these are my munchkins, Paige and Nathan."

Lana released a tiny inner sigh of relief. Davis didn't recognize her, though sooner or later he'd discover he lived too close to the town bad girl. Would the people of Whisper Falls still remember? Did she dare hope that time had erased her teenage indiscretions from inquiring minds?

Not a chance.

"I'm ten. Well, almost," the young girl at Davis's side announced. "Nathan's barely eight. I'm the oldest. What's your name?"

"This is Sydney," Lana said, purposely providing Sydney's name instead of hers. She couldn't avoid the introduction forever, but she wanted to buy some time before Davis's bright smile withered and he turned on his heels, dragging his children in a rush to lock his doors and keep them away. "She's also nine, just barely."

Sydney hung back, aqua eyes cautious. She was too shy, too hesitant with others, something Lana hoped would disappear once they were settled. Her niece needed friends badly and Lana prayed her prior reputation in this close-knit mountain community wouldn't interfere with Sydney's happiness.

"Say hello, Sydney."

Sydney ducked her head, displaying the precise part in her super curly brown hair. "Hello."

"Are you gonna live here?" the little boy, Nathan asked.

"We are."

"Just the two of you?" With the same grey eyes, brown hair and square jaw of his father, Nathan was handsome. Unlike his father, he sported a dimple in one cheek.

"That's the plan," Lana answered.

"Are you married?"

Paige elbowed her brother. "Shh."

"But Paige, we have to know," Nathan protested. "She has brown hair!"

The adults exchanged glances and smiled. Davis appeared as clueless about the comment as Lana. What did her hair color have to do with anything, especially marriage?

Paige, an elfin beauty, simple and pure with pale brown freckles and ultra short blond hair, attempted to explain. "What he means, ma'am, is that we're glad to meet you and we'd like to get better acquainted. Isn't that right, Daddy?"

Davis turned his twinkly smile on Lana again, clearly amused by his children. "Always glad to welcome new neighbors. I didn't get your name."

The jig was up. She'd prayed to get settled before her tainted past charged in with all guns blazing. Apparently, God, Who'd brought her this far, expected her to face her fears head on.

It was now or never. Either Davis remembered or he didn't. Time to find out.

Chin up, eyes meeting his, she said, "I'm Lana Ross. You and I attended high school together."
---
What do you think about this review?
Comments
No comments posted.

Registered users may leave comments.
Log in or register now!