"Misplaced envelopes intended for other people throw one man's life into total chaos."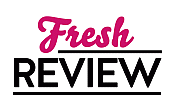 Reviewed by Tanzey Cutter
Posted October 9, 2013

Thriller Psychological | Thriller Serial Killer
When group counselor Daniel Brasher, who works with paroled violent offenders in San Francisco, finds several envelopes in his office mail addressed to other people, he's shocked by the death threats he finds inside. Then he learns that some of the people have already been brutally murdered. Even though the police ask for his help uncovering the vicious killer's identity, Daniel's sense of duty and obligation is what really drags him into the case. He hates standing by when others are at risk; that's why he does what he does. It doesn't take long before Daniel is caught up in the devious killer's game; a monster who is now targeting Daniel's family.
The atmospherically detailed descriptions of San Francisco make it an essential part of Gregg Hurwitz's riveting psychological thriller TELL NO LIES. Even though the plot and character motivation seem a bit implausible at times, events progress at a fast-pace to the compelling conclusion.
SUMMARY
A series of anonymous threats intended for others puts a man – and everyone he loves – in the path of a relentless killer in TELL NO LIES by Gregg Hurwitz.
Daniel Brasher has always been something of a disappointment to his old-money aristocratic San Francisco mother. Daniel left his high-paying job as a money manager to marry his community organizer wife and work at a job he loves, leading group counseling sessions with recently paroled ex-cons. Now he's ready to move on and start a private practice.
But before he leaves, he finds an envelope in his department mailbox – one intended for someone else that was placed in his slot by accident. Inside it is an unsigned piece of paper, a note that says only "admit what you've done or you will bleed for it. you have 'til november 15 at midnite." The deadline has already passed and the person to whom the envelope was addressed was brutally murdered. But this first warning is only the beginning.
Soon, Daniel finds more warnings in his office mail, to people that the police cannot track down, and to victims that cannot be saved. Daniel's efforts, however, have alerted the killer to his involvement and next he gets a threat of his own. Now, with the clock ticking, Daniel - with no clue what he's supposed to have done or to what action he must confess – must somehow appease, or outwit, a seemingly unstoppable killer.
---
What do you think about this review?
Comments
No comments posted.

Registered users may leave comments.
Log in or register now!