"A trail riding business falls foul of a murderer"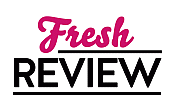 Reviewed by Clare O'Beara
Posted October 9, 2013

Mystery Cozy | Mystery Woman Sleuth
BASKET OF TROUBLE is the latest in the Claire Hanover Mystery series about a lady who prepares gift hampers. Coming to it as a new reader I straight away liked Claire, who is bringing one of her baskets to celebrate the opening of her brother Charley's new riding stables. Charley's stable in Durango fell foul of the recession but Claire suggested he and his wife sell up and buy a place near her in Colorado Springs, where there is still tourist trade and good trail riding. She desperately hopes she gave the right advice.
A BASKET OF TROUBLE is in store, for after Charley's described the Garden of the Gods Park, an elderly resident accuses him of letting his horses foul public footpaths. There's also another trail-riding business locally. Charley's come to agreement over such issues with the city management. His wife Jessica gives horse-related therapy to young people with special needs and Claire volunteers to help with therapy next day.
Next morning however a wrangler named Kyle is found dead in a stable with a distressed horse, a spirited animal named Gunpowder. Charley and Claire don't want to think that Gunpowder trampled the man to death, but there seems no other explanation. The police order them to cancel trail rides, the parents of a therapy boy withdraw him for safety, Kyle's family is upset and threatens a lawsuit, and the fledgling business seems doomed.
Alongside the official investigation we then see Claire stubbornly asking everyone who might have disliked Kyle, a local man of Hispanic background. When the coroner requests a search for a murder weapon, she feels justified. The tension mounts as characters get steamed up and the hunt spreads. This is a well-plotted story, and the environs feel fresh and outdoorsy, from the picnic basket rides to Pikes Peak in the background.
The author Beth Groundwater has clearly spent time around horses and the therapy classes are well described. I liked that the farrier was female, and no detail is too small to be used as a clue. I ended up with great sympathy for poor Gunpowder, who didn't deserve the treatment he got, and admiration for Claire, who sticks by her family while making up Broncos gift baskets. Horse lovers and mystery fans will enjoy A BASKET OF TROUBLE.
SUMMARY
When gift basket designer Claire Hanover saddles up for the opening event of her brother Charley's new riding stable, the last thing she expects is for a death to ruin the festivities. But before the grand opening can even begin Kyle Mendoza, one of the stable hands, is found dead in a horse stall. At first it appears that the horse trampled him, until it's discovered someone killed Kyle before dragging him into the stall.
Charley's troubles worsen when a rival stable owner starts wrangling up his clients and Kyle's family decides to sue him for negligence. Claire is determined to find the real murderer before her brother's business is put out to pasture and before the killer strikes again.
---
What do you think about this review?
Comments
No comments posted.

Registered users may leave comments.
Log in or register now!