"He's a protector with so much at stake"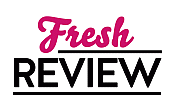 Reviewed by Annetta Sweetko
Posted September 29, 2013

DEA agent Holt Donovan is facing crisis after crisis. His latest mission is ruined by a gunfight then he gets a call that his brother and sister-in-law were killed in a car accident. Now he's back in Colorado to take care of his six- month old nephew. He's about to have to fight the grandparents who want custody of the baby. Then on top of everything ... who walks into his life, but the woman who once jilted his brother at the altar. Talk about feeling like he is TWICE A TARGET and it's really only begun.
Maddie McCoy, a footloose photographer, ran away from Colorado because she wasn't in love with Rob. Maybe she should have been braver about it but what was done was done. Now she was back and when she realizes that Rob and his wife had left behind a baby, she wants to help anyway she can. Holt and Maddie work together through old resentment, guilt and surprisingly a strong and deep desire.
While settling into their new life and working through their problems Holt begins to investigate his brother's accident. His discovery of the truth is shocking and sets his new family in unexpected danger. But when an old enemy threatens everything he loves, Holt will do what he must to protect them.
TWICE A TARGET gives you heart pounding excitement from beginning to end. There is a lot of action and some of it physical, but you will also see Holt and Maddie work through their past feelings and guilt in a believable step by step way. These steps in no way slow this book down. With the twists and turns that come their way, readers might worry that there will be no happy ending, but never fear ... love does prevail, it's just a little rocky pathway. This is the third of the author's [Susan Vaughan] series Task Force Eagle. I did not read the other two, and it is not necessary in order to enjoy the thrill of this one, but I certainly plan to put them in my TBR pile.
SUMMARY
He doesn't want a woman he can't trust, and she doesn't want a man who won't let himself trust her.
DEA Agent Holt Donovan's mission to trap Mexican cartel kingpin El Águila ends in a disastrous gunfight. Before the task force can regroup, the death of Holt's younger brother and sister–in–law in a car crash sends him home to run the family's debt–burdened Colorado ranch and raise his infant nephew. Grief–stricken and suspicious, he sets out to prove the crash was no accident but murder. He has to fend off a custody suit by the baby's grandparents and needs child–care help in a big way, but not from the pampered female who jilted his brother eight years ago.
Enter Maddy McCoy, Holt's first love and his brother's ex–fiancée. Emailed by a friend about the deaths, she arrives to offer condolences. The world–traveling photographer never expected to return to Colorado but couldn't resist returning to the Rockies, the only real home she ever had and to the man she never forgot. Holt taunts her about her past defection and her jet–set ways until her grief over his brother's death makes him back off. Looking to Maddy for help is Holt's last resort and he expects her to bolt at any time, but he asks her to stay on as nanny. Burned out from covering too many starving children and refugees, short on funds, and stranded, Maddy agrees, but she'll remain only as long as she can keep her heart safe.
What neither of them knows is that by bringing Maddy into his home, Holt has placed her in the cross–hairs of a vengeful killer. As Holt and Maddy cope with their desire for each other and the resentments of the past, their investigation into the brother's death leads them into escalating danger and a shocking discovery.
Excerpt
The first plate was finished and a second heaped before Holt took time to savor the spicy beef, tortillas, and cheese. He was rinsing his plate when he heard the engine. He expected no one, and the hairs on his nape lifted in warning. Lately every new arrival, every phone call heralded more trouble.
A glance out the window in the kitchen door revealed the back view of a long drink of female. Mile–long legs in tight jeans and running shoes, sweetly curved butt, and short blond hair. She was waving good–bye to the deputy sheriff's white Cherokee as it chugged down the gravel drive.
What the hell? He snatched open the door and stalked outside.
When the woman turned around, the sight of her face sucker–punched him in the solar plexus.
"Hi, Holt. Guess you never expected to see me here again." Madelyn McCoy propped her hands on her hips and gave him a crooked smile.
Sweat popped out on his brow. Had he somehow conjured up Maddy? Same sassy mouth, violet eyes the exact shade of the pansies Espie planted every May in the window boxes.
"McCoy, you're the last person I want to see. What the hell are you doing here?" He stopped before his temper got the best of him. The mere sight of her pushed all his hot spots.
She'd lit out eight years ago a twenty–year–old girl, pretty and tempting as a mountain spring, but the female who stood hip–sprung before him was all woman—and twice as sexy.
And twice as deceitful. He'd bet the next newborn calf on it. The sooner she left the better.
Maddy held out open hands in a peace declaration. "Look, I know with you I'm persona non grata." Her shoulders slumped, and her sass slid to sorrow. "Faith Rafferty emailed me...about Rob. I had to come to pay my respects."
Faith and Maddy used to be close. So that's how she knew. His throat clutched, and he gritted his teeth. He didn't want to share his loss with the woman who'd broken Rob's heart.
Facing Holt showed a measure of unexpected courage. As children, they'd all been friends, Rob and Maddy and him—kids running wild during the summers. Even if she didn't love Rob enough to marry him and stay on the Valley–D, she once cared for him. Holt had to admit that, at least to himself.
Much as the sight of her troubled him, he'd accept her condolences.
He stared at the dust settling on the driveway. She had no transportation. "Why did Luke Rafferty drive you here? You in some kind of trouble?"
A shadow flickered across her eyes. Or it could be his imagination. His DEA work dealing with lowlifes made him as suspicious as a calf at branding time.
"Just car trouble," she said lightly, picking up the metal case at her feet. A fancy camera case, if he wasn't mistaken. "My Range Rover broke down in Rangewood. Luke happened to see me at the diner."
Close up, he saw exhaustion in her eyes. "Reckon I could drive you back later."
"How did it happen, Holt? The accident. All Faith said was a car accident." She marched up the porch steps toward him like an invading Amazon.
Damn, he had to tell the story again. His gut twisted with the prospect. He ran his tongue around his teeth and focused on the distant peak, still rosy with sunlight. "The crash happened about a month ago. Rob and his wife were headed down to Cripple Creek for a night out. They took the shortcut from north of Rangewood that leads southeast to the state road. Went off the road on a mountain curve and rolled into a ravine."
Tears welled in her eyes. "Oh, Holt, how horrible. Did they...were they—"
"Rob and Sara died quick, I reckon." He couldn't let himself think about their pain and fear. "That old truck barely had seat belts, let alone air bags."
There was more to the story. A lot more. Including the crash was no fucking accident. He had no proof yet, but he knew. Dammit, he would find the bastard who'd murdered his family. He couldn't tell Maddy any of that, and she didn't need to know. He cleared his throat before he turned back to her.
Her voice caught on a sob. "I'm so sorry. What a terrible loss."
He swallowed his pride. "I appreciate that. You didn't have to come all this way though, from Timbuktu or wherever you were."
"Malibu." A wobbly smile lifted the corners of her mouth. "I figured if I telephoned you'd hang up on me. I had to come in person...to see the grave."
"Fine. You know where the family plot is." He sketched a wave in that direction.
"You don't give an inch, do you?" Maddy shook her head, the movement lifting her short blonde hair like a buckskin fringe on a sleeve. "I'd appreciate the use of your bathroom before I go sit by Rob awhile."
Holt's first instinct was not to let her in the house, but he couldn't act the ogre about it. Besides, she was shivering in her denim jacket. He stepped back and held the door as she sashayed in.
---
What do you think about this review?
Comments
No comments posted.

Registered users may leave comments.
Log in or register now!