"Not What Eve Had in Mind When She Said She Wanted a Killer Business"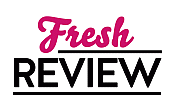 Reviewed by Sharon Salituro
Posted September 29, 2013

Mystery Cozy | Mystery Woman Sleuth
Eve Appel decides it is time to change her live. She moves from Connecticut to a small town in Florida. She is leaving her old life behind, including her ex husband. Jerry. Eve opens a retail shop with her best friend Madeleine. Let the fun begin. The first day the shop is open someone is murdered in the dressing room.
Alex is a private detective who is hired by the husband of the women who is murdered. Alex gets involved with Eve and is fired from his job. So he teams up with Eve and the rest of the crew, to find out who and why this murder was committed.
Jerry is the ex husband from hell. He is always getting into trouble and for some reason, Eve always gets involved. His future father in law is a former shall we say mob boss. All of their lives get connected together with this murder. But what is the connection?
Lesley A Diehl is a very cleaver writer. Most of the time I can figure out the murderer in a book but this one kept me guessing right until the end. The characters all have one thing in common, trying to solve the murder. There are a couple of slow parts in this book, but then it picks up.
A SECONDHAND MURDER is a cozy mystery, and is part of a series called An Eve Appel Mystery. Hopefully all the other ones will be just as good as this one.
SUMMARY
Spunky and outspoken Eve Appel moves from Connecticut to rural Florida intent on starting a new life, free of drama, and more importantly, her soon-to-be ex-husband. The rural Florida town of Sabal Bay, situated only an hour from West Palm, proves to be the perfect spot for her consignment store. Thanks to the recent economic downturn, Florida's society matrons need a place to discreetly sell their stuff and pick up expensive-looking bargains. But Eve's life, and her business with it, is turned upside down when a wealthy customer is found stabbed to death in a fitting room.
As accusations fly and business slows, Eve decides to take matters into her own hands. With the help of an unlikely bunch of friends--including her estranged ex, her best friend, a handsome private eye, and a charming mafia don-- she struggles to find answers and save lives. Through a maze of distorted half-truths, dramatic cover-ups, and unrequited passions, Eve learns just how far the wealthy will go to regain what they have lost.
A Secondhand Murder is Book 1 of the Eve Appel Mystery Series.
Excerpt
I looked up into a chiseled face—a jaw like Dudley Do Right and a head of sweeping hair like Donald Trump. He was dressed in white trousers and a blue blazer, an apricot ascot tied at his neck. I could hardly believe my eyes. He was a snapshot taken at the races, and I don't mean the Indy 500.

I twisted myself around to face him and offered my hand. "You must be Randolph Burnside. I'm Eve Appel, one of your wife's, er … friends."

He grabbed my hand and pulled me up. On my stomach, I hadn't been able to gauge his height. Once standing, however, I saw that I towered over him. The man had never seen five feet. I could have stomped on him like a pesky cockroach, but this was his property, and I was a trespasser, so I had to make nice. He seemed unworried about the differences in our heights and unmoved by the presence of a giant woman crawling through his lawn. If anything, he appeared amused and curious.

"Cory usually has better manners than this. I'm surprised she left a friend to crawl around in the hibiscus and creeping myrtle. Please, come on in for a drink."

He started up the path toward the pool and beckoned me to follow. When I didn't, he turned and smiled. "I wouldn't want to believe that you're actually a burglar or a stalker."

Okay, so he wasn't quite as oblivious to my creeping around as I had first assumed. What the hell. I had little choice. I worked on my excuse as we entered the pool area.

To my relief, Cory and Alex were gone. Perhaps they'd moved inside to continue their talk elsewhere, but the poolside room was also empty. Their meeting had to be business. Although I wasn't certain that I liked Alex as much as I originally wanted to, I also didn't want to believe that he and Cory were having a more intimate liaison. He didn't seem like the type who was into processed women.

Randolph gestured toward the lounge I'd sat in before. I slid back into it.

"Your pleasure?" He gestured at the bar cart.

"Hmm?" I had been thinking of my PI, not listening.

"What would you like to drink?"

"Johnnie Green, double, rocks."

He stopped abruptly, spun on his heel and walked back toward me.

Oops, I'd goofed. Green wasn't something many people stocked in their bars. So how could I have been so certain that he had it?

"Now I know you. You were my son's date at our luau last spring."

At this moment, Cory appeared at the library door, the expression on her face hard, unpleasant. "I don't think so, dear. You're confusing Eve with Serena. They're both tall and willowy."

Gosh. I'd never been called "willowy" before. "Thin," "angular," maybe, but the tree reference hadn't been used to describe me. If I had to use a plant descriptor, saguaro cactus sprang to mind.

"I found your friend in the garden." Randolph took her hand and placed a kiss on one of her smooth cheeks. I was surprised his lips didn't slide off the Botoxed surface.

"Well, you see, I'm from the Northeast originally, and I was admiring your landscaping. I'm not familiar with all these plants." I swept my hand outward to indicate the area.

"She was on her hands and knees." Randolph's eyes danced, perhaps an indication that he found that position preferable to my standing over him.

"I fell. I think I tripped over the roots of that big tree. What is that, anyway?"

"A banyan," said Cory.

"From the Northeast, you say? We used to have a place there. Where do you live now?"

"West of here." I made it sound like it was blocks, maybe a few miles, not several counties away.

"She has a small place near Sabal Bay." Cory might just as well have said "the city dump."

"Never been that far west," Randolph said. "Just to the polo matches in Port Mayaca. Ever been there? It's about as far west as I like to go. Saw some gators on the lake there that must have reached over fifteen feet." He filled a heavy crystal glass with liquor, dropped in an ice cube and handed me the tumbler. The doorbell sounded. Randolph gave Cory a confused look. "Is Marcia here?"

"No. I gave her the night off. I'll get it." Cory hustled from the pool area toward the front of the house.

Randolph continued standing at the end of the lounge, rocking back and forth on his heels and toes, looking me up and down.

"How tall are you, anyway?"

"How tall are you?" I shot back.

He tossed his head back, the wave of abundant hair barely moving, and guffawed. "That's a good one." Was it sprayed in place to cover a bald spot? He removed the handkerchief from his breast pocket and wiped his eyes. "A good one."

I could hear voices issuing from inside the house. Familiar voices. One was Madeleine's. The others belonged to Alex, Frida, and Timble.

"Oh, boy. Now that everyone's here, we can have a party." I raised my glass in a salute to the newcomers and looked over the rim of it at Cory. "I told you the cops would be coming around soon."

Frida gave me a look of disgust. "I found this one," she pointed to Madeleine, "at the corner, and this one," Alex smiled, "was leaving by a door at the back of the house. You're wrong, Eve. This is no party. I have a few questions I need answered."
---
What do you think about this review?
Comments
No comments posted.

Registered users may leave comments.
Log in or register now!