"Steampunk meets time travel in a heady adventure"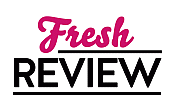 Reviewed by Clare O'Beara
Posted September 25, 2013

Romance Paranormal | Paranormal Historical
This engaging time travel romp through Victorian England is the second in a series, but I found it easy to jump straight into this world. People from the 1960s have used time travel to return to 1860, causing chaos as ideas and inventions were let loose upon a world not ready for them but industrialised enough to make and transport goods. Wars broke out and now two factions share an uneasy co- existence, the old way supporters and the new way supporters.
HIS CLOCKWORK CANARY starts with Simon Darcy learning that his father, Lord Ashford of Kent, has blown himself up with an invention. The title of the book refers to the lead press reporter of a news sheet in which the scandalous story is printed. The family has no money and creditors will now descend. Simon and his elder brother wonder if a contest for an invention, with a large money prize, could be the answer. Unknown to anyone the Canary is in fact a young woman, Wilhelmina Goodenough, who is now assigned to get information about the brothers. She's also hiding the fact that, born of parents from the two ages, she has an ability to trace people through time. Teaming up with Simon, though only partially truthful, she takes the train for Edinburgh.
Queen Victoria blames the new ideas for the death of her beloved Prince Albert, and has banned time-travelling devices. But we still have dirigible airships competing with trains, robot housemaids and a projected monorail to take traffic off London's cobbled streets. The contest is very valuable and some people will do anything to have a chance of winning, even eliminating the competition. Other people are determined to stamp out the new devices or the people born from two ages. So the adventure is laced with danger and Willie, as she calls herself, is seriously injured, dependent on Simon to save her.
I liked the inventiveness in this tale of steampunk and time travel, but I was doubtful that a mere hundred years would be enough to change human DNA so that the offspring of people from two ages could not have a blood transfusion from any normal 1860s person. The characters are very vivid and the varying settings provide lots of interest. HIS CLOCKWORK CANARY is the second adult romance by Beth Ciotta, the first being Her Sky Cowboy.
SUMMARY
History is repeating itself.
For ambitious engineer Simon Darcy, winning Queen Victoria's competition to recover lost inventions of historical significance is a matter of pride—and redemption. After all, it was Simon's failed monorail project that left his family destitute, and winning the tournament would surely restore the Darcys' reputation.
Simon sets his sights high, targeting no less than the infamous time–travel device that forever changed the world by transporting scientists, engineers, and artists from the twentieth century. The Mod technology was banned and supposedly destroyed, but Simon is sure he can re–create it.
His daring plan draws the attention of Willie G., the Clockwork Canary, London's sensationalist reporter. Simon soon discovers that Willie is a male guise for Wilhemina Goodenough, the love of his youth, who left him jilted and bitter. He questions her motives even as he falls prey to her unique charm. As the attraction between the two reignites, Simon realizes that this vixen from his past has secrets that could be the key to his future...as long as he can put their history behind him.
---
What do you think about this review?
Comments
No comments posted.

Registered users may leave comments.
Log in or register now!