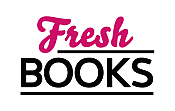 Great new reads in September
"FBI agent Sean Reilly returns in another suspenseful thriller complete with Russian spies and hit men."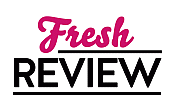 Reviewed by Tanzey Cutter
Posted September 24, 2013

The Cold War may be over, but that doesn't mean all the spies and secret operatives have retired. That becomes obvious following the supposed suicide of a Russian embassy attaché in New York, who lost his life after falling from the window of a fourth-floor apartment. When FBI agent Sean Reilly is assigned to scrutinize the death, it is soon apparent it was not a suicide, but murder. Reilly also discovers that the apartment's owners, a Russian physics teacher and his American wife, a nurse, are missing. Things get even more interesting when a Russian FSB agent becomes part of Reilly's investigation.
As Reilly digs deeper into the missing man's identity, and why the Russians are so anxious to find him, evil, gun- toting gangsters start coming out of the woodwork. As the bullets fly and the body count rises with each encounter with the Russians, Reilly's search becomes even more desperate -- and dangerous. Reilly learns that the missing owner of the apartment was a renowned Russian scientist, who defected many years ago possessing knowledge of a mysterious device with connections to the past and the evil Rasputin. With the potential to transform the modern world in unimaginable ways, it becomes imperative Reilly locates the device before it's activated.
Raymond Khoury's RASPUTIN'S SHADOW is a suspenseful thriller that's not short of dead bodies or large-scale shootouts, which seem to occur in every chapter. At times, it's hard to keep track of all the bad guys, especially with all the Russian names, but the rapid-fire narrative keeps the pages turning in anticipation of the exhilarating conclusion. FBI agent Sean Reilly triumphs again!
SUMMARY
On a cold, bleak day in 1916, all hell breaks loose in a mining pit in the Ural Mountains. Overcome by a strange paranoia, the miners attack one another, savagely and ferociously. Minutes later, two men – a horrified scientist and Grigory Rasputin, trusted confidant of the tsar –hit a detonator, blowing up the mine to conceal all evidence of the carnage.
In the present day, FBI agent Sean Reilly's search for Reed Corrigan, the CIA mind-control spook who brainwashed Reilly's son, takes a backseat to a new, disturbing case. A Russian embassy attaché seems to have committed suicide by jumping out of a fourth-floor window in Queens. The apartment's owners, a retired physics teacher from Russia and his wife, have gone missing, and further investigation reveals that the former may not be who the FBI believe him to be.
Joined by Russian Federal Security Service agent Larisa Tchoumitcheva, Reilly's investigation of the old man's identity will uncover a desperate search for a small, mysterious device, with consequences that reach back in time and which, in the wrong hands, could have a devastating impact on the modern world.
Packed with the twists, intrigue, and excitement that Khoury's many fans have come to expect, Rasputin's Shadow will keep readers turning pages long into the night.
---
What do you think about this review?
Comments
No comments posted.

Registered users may leave comments.
Log in or register now!