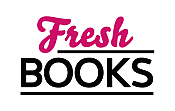 Summer Reads are HOT in July!
"A store full of characters in a city that never sleeps"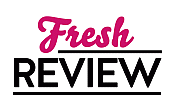 Reviewed by Clare O'Beara
Posted September 24, 2013

Esme Garland who has come to America on an art scholarship, is living above a deli on Broadway and spends time browsing in a bookshop called The Owl. The owner and staff of THE BOOKSTORE are friendly to a like-minded person. This English girl has a boyfriend although she hasn't been in New York long, and while ravenously eating in a Jewish diner with him, Esme realises that she might be pregnant. Surely not, aged twenty-three, far from home, still a student. This isn't what she had in mind at all.
Having had the confirmation she dreaded, Esme steels herself to tell Mitchell. But first Mitchell comes out with a line about how it's not so great between them any more and he's sure there are other men out there who will love her. Esme says nothing, and with her hormones in a mess, starts trying to make decisions about her future. If she has a baby, it should be a welcomed baby, with two parents, not a resented child of a single mother. The only one she can talk to is her friend Stella, a photographer, who insists that she think about her real choices. Esme, who is not supposed to work in America, would have to pay all the baby's costs including more rent and childcare while she studied. Taking a deep breath, Esme tells the bookstore owner her situation. She sounds like their perfect employee.
The bookstore is under pressure of course, from Barnes and Noble and the internet stores, and like Esme I would hate to see all the independent treasure troves for browsers disappear. Many visitors don't buy, in the story, and street dwelling men do cleaning work after hours for a few dollars. Mitchell reappears in Esme's life but I didn't warm to him, the other characters being much more responsible and genuine. We see Thanksgiving and Christmas celebrated as time passes, while the growing baby comes to mean more to Esme than her studies. She's a chatty girl, confident and enjoying her time in New York, meeting now a fair share of strange characters as well as librarians and art curators. She also gets to go on a book scouting trip, finding books left for years in storage and worth a lot of money.
I liked Esme, and I left the book wishing her well. In her situation, who knows what choices we would make? THE BOOKSTORE by Deborah Meyler brings to life a city full of character.
SUMMARY
A witty, sharply observed debut novel about a young woman who finds unexpected salvation while working in a quirky used bookstore in Manhattan.
Impressionable and idealistic, Esme Garland is a young British woman who finds herself studying art history in New York. She loves her apartment and is passionate about the city and her boyfriend; her future couldn't look brighter. Until she finds out that she's pregnant.
Esme's boyfriend, Mitchell van Leuven, is old-money rich, handsome, successful, and irretrievably damaged. When he dumps Esme—just before she tries to tell him about the baby—she resolves to manage alone. She will keep the child and her scholarship, while finding a part-time job to make ends meet. But that is easier said than done, especially on a student visa.
The Owl is a shabby, second-hand bookstore on the Upper West Side, an all-day, all-night haven for a colorful crew of characters: handsome and taciturn guitar player Luke; Chester, who hyperventilates at the mention of Lolita; George, the owner, who lives on protein shakes and idealism; and a motley company of the timeless, the tactless, and the homeless. The Owl becomes a nexus of good in a difficult world for Esme—but will it be enough to sustain her? Even when Mitchell, repentant and charming, comes back on the scene?
A rousing celebration of books, of the shops where they are sold, and of the people who work, read, and live in them, The Bookstore is also a story about emotional discovery, the complex choices we all face, and the accidental inspirations that make a life worth the reading.
---
What do you think about this review?
Comments
No comments posted.

Registered users may leave comments.
Log in or register now!