"Witchcraft can be deadly in Tudor England...."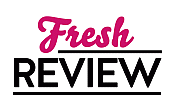 Reviewed by Debbie Wiley
Posted September 23, 2013

Young Adult Paranormal | Young Adult Historical
Witchcraft can be deadly... especially when the time is 1554 and the setting is England.
Meg Lytton has the power of witchcraft in a time when it could mean her death. Her Aunt Jane has been instructing her while Meg serves the exiled Princess Elizabeth. Unfortunately, famed witchfinder Marcus Dent has his eyes on Meg and is determined to have her, one way or another. Will Alejandro de Castillo, a novice yet to take his vows of priesthood, be Meg's friend or foe when lives are literally at stake?
Victoria Lamb crafts vivid, even eerie images of the danger and horror that befell anyone accused of witchcraft during the 1500s. Some of the scenes are quite intense, even a bit sinister at times. I like the way Victoria Lamb intertwines the political intrigues with the fear of witchcraft that pervaded the times to give a fresh perspective.
Meg, Alejandro, and Marcus are interesting characters. I flat out despise Marcus and his overbearing, controlling use of his power as the witchfinder. Meg is full of teenage angst and torn between using her powers and doing the right thing. She can be frustrating at times, as she blindly rushes into things without considering the consequences. However, the contrast between her and those blindly adhering to their political beliefs lets us see her willingness to protect and care for those she loves, even when good judgment would encourage otherwise. Oddly, it was Alejandro who was more of a blank to me. I would like to know more about what drives him and why he makes the decisions he does as oftentimes those decisions seemed random.
WITCHSTRUCK is a fascinating journey into the darkness that befell England as two faiths battled for control of the country. Victoria Lamb shows us the inner workings of a third faith, witchcraft, and the condemnation and fear that its followers experienced at that period in history. WITCHSTRUCK is not a fast paced story but it is an intense one. I eagerly await the second book in the series!
SUMMARY
If she sink, she be no witch and shall be drowned.
If she float, she be a witch and must be hanged.
Meg Lytton has always known she is different—that she bears a dark and powerful gift. But in 1554 England, in service at Woodstock Palace to the banished Tudor princess Elizabeth, it has never been more dangerous to practise witchcraft. Meg knows she must guard her secret carefully from the many suspicious eyes watching over the princess and her companions. One wrong move could mean her life, and the life of Elizabeth, rightful heir to the English throne.
With witchfinder Marcus Dent determined to have Meg's hand in marriage, and Meg's own family conspiring against the English queen, there isn't a single person Meg can trust. Certainly not the enigmatic young Spanish priest Alejandro de Castillo, despite her undeniable feelings. But when all the world turns against her, Meg must open her heart to a dangerous choice.
The Secret Circle meets The Other Boleyn Girl in Witchstruck, the first book of the magical Tudor Witch trilogy.
---
What do you think about this review?
Comments
No comments posted.

Registered users may leave comments.
Log in or register now!