"A Modern Take on the Traditional Tale of a Fairy Godmother"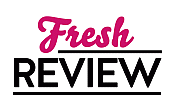 Reviewed by Diana Troldahl
Posted September 23, 2013

Lilliana Skye has just graduated from Fairy Godmother school, and is slated to watch over one of Cinderella's descendants to make certain she makes good choices.
This sounds like a recipe for a saccharine-sweet fairy tale with gooey dogooders and heavy handed morality handed down from on high. Nope, not even close. Sure, it's a fairy tale complete with singing bees and talking animals but the challenges facing Cinderella's descendant, one Jessica Harrison are charged by grief and anger after the death of one of her brothers and complicated by an ambitious fairy with a selfish agenda.
It doesn't help that Lilliana strongly resembles the girlfriend Jessica feels caused her brother's death, and that Jessica's remaining brother seems fascinated by Lilliana.
Kathleen Baldwin and Andrea Sisco have written a book that will appeal to preteens as well as older teenagers, heaped with fantasy but with some real issues underlying the motivations of the teens involved. The chapters are short and pithy, the evil-doer is a deliciously worthy opponent, and the fight scenes are compelling and exciting without being in the least gory.
DIARY OF A TEENAGE FAIRY GODMOTHER is the first in a new series by authors Kathleen Baldwin and Andrea Sisco. Although the setting is contemporary, the riviting battles and connection to the characters remind me some of the best scenes from Lloyd Alexander's Chronicles of Pyrdain. The growth the characters experience is real and affirming without being in the least preachy. I look forward to new books in the series.
SUMMARY
A Fairy Godmother is not some pixie in a pink tutu. She\'s a guardian and a warrior. Lilliana Skye is sent undercover to a Texas high school to save one of Cinderella\'s troubled descendants, but everything goes wrong.

Jessica Harrison hates Lilliana. She doesn\'t believe in fairytale magic or happily–ever–afters. Jess is tough, angry, and so intelligent it\'s scary. If she ever did see a mythical fairy she would probably stomp it into oblivion with her army boots. Matters go from bad to worse when Jess\'s older brother meets Lilliana and falls hard for the new girl. And Lilliana can\'t keep her wayward heart in check. Jake is, well, just plain dangerous.

Falling in love with a human is forbidden, not to mention... deadly.
Excerpt
The Music of the Mission
Waiting.
Watching.
Lilliana Skye stood in the upper branches of a tall oak overlooking Lake Elm High and peered through the leaves. She listened closely to the strange music of human emotions as students shuffled through the front doors of the small Texas high school. Some of them emitted low, plodding oboe sounds with sad notes of doubt and aloneness. Others pulsated like wild offbeat snare drums.
Her first mission. She\'d studied and prepared for this day her whole life. Soon, very soon, she would walk among the humans. Her own inner music soared up, whistling excitedly, flying out of harmony with the trees and wind. With a deep breath Lilliana calmed herself and tucked her training manual securely under her arm. Any minute now her orders would arrive.
She tugged down the short, uncomfortably tight skirt—a perfect disguise. A new dress may not solve any problems, but it sure was fun. Lilliana had duplicated the outfit, every last detail, from page thirty–eight of the latest Teen Vogue. She was totally prepared. Ready. Nothing to worry about. After all, these humans were just teenagers, like her. Well, except, none of them had a pair of five–foot–seven–inch wings sprouting out of their backs. Lilliana retracted hers.
Just then a bright red cardinal burst through the thick canopy of the old oak tree. He swooped down and dropped a small scroll into her hands.
\"Thank you, Napoleon.\"
The feathered messenger landed on Lilliana\'s shoulder as she unrolled the parchment and read \"School records altered. Proceed.\" Gryndelyn\'s official seal glowed on the bottom. As soon as Lilliana finished reading it, the message disintegrated into dandelion fluff and scattered on the breeze.
Suddenly, thunder shook the air. Except there wasn\'t a cloud in the sky.
Lilliana\'s attention snapped back to the school. The deep rumble blotted out the noise of the students. She searched for the source of the explosive roar. There! The loud, angry vibrations came from a girl in army boots and a camouflage T–shirt, the one who resembled a third world dictator stomping up the school steps.
Lilliana drew in a quick breath. She knew that girl. She\'d memorized that profile, and she recognized the wild unruly hair, hair the color of deep red autumn leaves. It was Cinderella\'s offspring, Lilliana\'s C.O., the girl she was supposed to help. It was Jessica Harrison whose soul thundered as violent and black as a winter storm.
Yet, beneath Jess\'s throbbing drums of rage, Lilliana heard the unmistakable strains of anguish—taut strings of grief. Grief that resonated so sharply it hurt to listen.
---
What do you think about this review?
Comments
No comments posted.

Registered users may leave comments.
Log in or register now!