"An Intriguing Look into a Controversial Topic"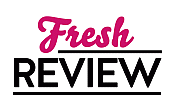 Reviewed by Sharon Salituro
Posted September 15, 2013

Inspirational | Fiction Women's Fiction
Set in 1982, we met the power couple Peter and Rebecca Jacobs. Peter is a district attorney. Rebecca is an uprising lawyer in a law firm. Both are devoted to their jobs. Rebecca has just become a partner in her law firm. Peter is taking on the most difficult case in his career.
Early on in their marriage they have decided that children are not going to be part of it. But when Rebecca learns she is with child, everything changes. They are thrilled with this news.
While this is fantastic news, Peter's big case deals with late term abortion. With the news that he is going to be a first time father, this case takes on new meaning for him. Dr Charles Vicari, is on trail for the abortion that he performed. After the fetus was delivered, it lived for a short time. Could this be considered murder...this is what Peter must prove in his case.
There are many characters that are brought into this great book. Alice was a nurse in a hospital that Dr Vicari worked in years ago. Alice has some information that would really help out Peter's case. Alice is afraid that this might ruin her career in the doctor's office in which she works.
Pamela Binnings Ewin, is a former lawyer. The style in which she writes this book is amazing. Everyone has an opinion on abortion. Pamela makes you really think about it. I personally feel that abortion is the choice of the women. AN ACCIDENTAL LIFE tells a completely different side. I never know that such events could occur. Since this story was set in 1982, I am hopeful these events would not happen in this day and age.
SUMMARY
In a 1982 New Orleans courtroom the best kept secret in the world is about to unravel, and a young couple's jet set lives are about to change. Senior district attorney Peter Jacobs is facing the trial of a lifetime, a passionate, spiritual battle against an evil with far reaching consequences. His beloved wife Rebecca, a glamorous and driven partner at a major law firm, suddenly finds her life spun out of control and her new faith tested while facing a once in a lifetime choice.
New from lawyer-turned-novelist Pamela binnings Ewen, An Accidental Life is fiction based on fact: the testimony of registered nurse Jill Stanek before a U.S. Congressional Committee confirming that it was routine for doctors in Chicago's Christ Hospital to have nurses take infants born alive during abortions down to a "soiled utility room" and leave them to die.
Stanek's testimony led Congress to enact the Born Alive Infant Protection Act of 2001, a federal-only law that still does not bind state run hospitals or private clinics. The fact remains that what happens to abortion survivors is one of the best kept secrets in the world.
---
What do you think about this review?
Comments
No comments posted.

Registered users may leave comments.
Log in or register now!