"When the bullying just has to stop"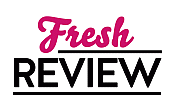 Reviewed by Clare O'Beara
Posted September 13, 2013

Gay / Lesbian Romance | Young Adult
Brian and Jamie are two everyday kids growing up in town, Brian is fostered and Jamie's middle class, but they're good friends in and out of school. Aged seventeen however Brian starts to fear that the Baptist preacher is correct, and everyone will hate him, and he will go to damnation. It's not his fault that he fancies Jamie, however much he tries to think of girls. Terrified of ruining their friendship, he can't say anything. One teacher is a gay man, and he spots that Brian is withdrawn, and asks if he can help. But Brian doesn't know what he wants. CHOICES will have to be made.
An internet search produces alternate views of the Biblical words; it seems there is no one right interpretation. Brian dares to confide in Jamie, to learn that his friend has similar feelings and is also confused. Neither of them wants to be gay, but at least they can talk about it now, hidden in a tree-house. As their closeness develops they find the need to date girls for the first time as a cover; they double date, but the less well-off Brian isn't popular. The boys in school come out with lazy, negative comments regarding gay guys they don't even know, so Brian will be even less popular if he tells the truth. Then there's his foster mother - doesn't she deserve to know?
Jamie Mayfield has written a story that's deceptively easy to read, getting us into the mind of young Brian and all his fears and wishes. Forget worrying about being popular; he's worried about losing the guy he loves and being driven out of town. Once rumours start Brian also has physical bullying to contend with and the art teacher explains that he was only hired when he threatened a discriminatory lawsuit. I thought one of the better characters was Richard, Brian's foster father, who is an emergency room doctor. He treats the lad like any person should be treated, and is strongly supportive of him against a disinterested headmaster.
Sticks And Stones a factual book about bullying was released this year, including case studies of young adults who were bullied at school because they were gay. One managed to sue his school for discriminating against him while others overcame their situation by organising an LGBT support group. CHOICES has brought the situation to fictional life, and I sincerely hope that no other young people have to endure Brian's circumstances.
Learn more about Choices
SUMMARY
Part One: The Throwaway Boy
As the country's religious and secular leaders battle over equality in the abstract, Brian McAllister and Jamie Mayfield live in the crossfire. In their little town of Crayford, Alabama, loving another boy is the worst kind of sin. Best friends since childhood, they explore their love and each other in Jamie's backyard tree house as they hide from the world. They happily plan for the future together—until their lives are rocked when their secret is exposed and Jamie's family intervenes.
When hatred turns to violence in their sleepy little town, Brian tries to cope with the loss of his best friend, who is stolen in the night. In desperation, he turns to Adam, a new friend with a shared pain. Can Adam fill the hole left by Jamie's absence? The answer will change everything.
Adapted from the award-winning Little Boy Lost series by J.P. Barnaby.
100% of the author's royalties are being donated to help homeless LGBT kids find safe shelter.
---
What do you think about this review?
Comments
No comments posted.

Registered users may leave comments.
Log in or register now!