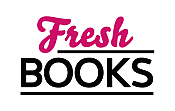 Summer Reads are HOT in July!
"A Novel of Love and Loss"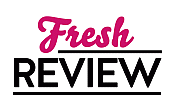 Reviewed by Susan Dyer
Posted August 17, 2013

Suspense | Mystery Hard Boiled
JOYLAND by Stephen King is not his usual fare, but it is a very enjoyable read.  The year is 1973 and Devon Jones is heading to Heaven's Bay, North Carolina for a summer job at an amusement park called  Joyland. He is a poor college student who just happens to be nursing a broken heart.   At Joyland,  he meets his new best friends, Mike and Erin who also work at the park.  There is local folklore about a girl being found murdered in the Horror House which they say she now haunts.  
While working at Joyland, Devon meets a boy, Mike, in a wheel chair with Muscular Dystrophy and his Mom, Annie Ross.  At first, when he walks by their home every day he waves, but only  Mike waves back.  His  mom seems like an ice princess, but over time Devon learns that she is just trying to protect Mike.  Mike has "the sight" and tries to help Devon solve the murder mystery that surrounds Joyland.  These two play a big part in the story of JOYLAND but I'm not giving anything away.  I fell in love with Mike while at the same time, my heart broke for him.  He does get out of the wheel chair in the end, and flies like he always wanted to, but not in the way you think.  
JOYLAND is just under three hundred pages and nothing at all like King's usual door stopper novels.  It might be short but the story packs a punch.  I kept thinking I knew who the killer was all the way up to the end and once again, Mr. King played me like a fool. There was no usual King horror in JOYLAND. It was more of a mystery. No monsters involved! This is a great coming of age story. While I was reading JOYLAND it brought back so many of my childhood summer memories spent down at the Jersey Shore.   I find myself missing all the sites, smells, and tastes of this time in my life and JOYLAND brought them all back. 
Learn more about Joyland
SUMMARY
A STUNNING NEW NOVEL FROM ONE OF THE BEST-SELLING AUTHORS OF ALL TIME!

Set in a small-town North Carolina amusement park in 1973, Joyland tells the story of the summer in which college student Devin Jones comes to work as a carny and confronts the legacy of a vicious murder, the fate of a dying child, and the ways both will change his life forever.

"I love crime, I love mysteries, and I love ghosts. That combo made Hard Case Crime the perfect venue for this book, which is one of my favorites. I also loved the paperbacks I grew up with as a kid, and for that reason, we're going to hold off on e-publishing this one for the time being. Joyland will be coming out in paperback, and folks who want to read it will have to buy the actual book." – Stephen King
---
What do you think about this review?
Comments
No comments posted.

Registered users may leave comments.
Log in or register now!