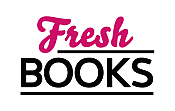 Summer Reads are HOT in July!
"Rockabilly Sweetheart and Her Fallen Angel Lover Fight the Big Fight"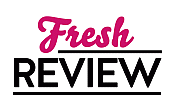 Reviewed by Diana Troldahl
Posted August 4, 2013

Romance Paranormal | Paranormal Mystery
The second in Vicki Petterson's Celestial Blues series has at its core a love story, although it is far from a typically formulaic romance. Like book one, The Taken, THE LOST has as its background the mystery of who killed fallen angel Grif and his beautiful blonde wife. Grif's love for the woman he lost is in conflict with his feelings for Kit, the rockabilly reporter who will always do as she feels is right, no matter the consequences. Grif's cynicism contrasts well with Kit's belief if she just keeps trying, she can make a difference in the world
Although I initially found Kit's persistent naiveté a bit wearing and difficult to swallow, it goes hand-in-hand with her crusader character and the losses she has endured and by the end of the book her somewhat predictable balls-out attitude gains a bit of subtlety and depth. Grif being unable to see how his obsession with discovering who murdered him and his late wife is harming the relationship he is building with Kit is frustrating to me as a reader, yet it is also integral to the story and without his breaking of Heaven's rules, Grif's relationship with Kit would have been a non-starter. More importantly, these character weaknesses are important underpinnings to the intricate, thrilling and compelling plot Vicki Petterson builds involving a demon-powered drug that literally eats it's victims alive. Kit and Grif are battling on two planes, the physically dangerous consequences of setting themselves against a powerful drug cartel and the spiritual fight to keep Kit safe from demon taint.
Best of all, the world Petterson has built is one with staying power. Her gritty background of modern Vegas enriched with the Rockabilly world of Kit and shadowed by eternal evil is memorable, and unlike anything else you'll find on the Urban Fantasy shelf. Despite my less than enthusiastic comments regarding Kit and Grif above, I still highly recommend this series. Without those character quirks, the story of Kit and Grif would be lessened and believe me, these are books that are worth your time.
Learn more about The Lost
SUMMARY
New York Times bestselling author Vicki Pettersson is back with The Lost, the second spine-tingling entry in her supernatural noir trilogy, Celestial Blues.
Fallen angel Griffin "Grif" Shaw and his mortal lover, reporter Katherine Craig, are trying to learn the truth about Grif's death a half a century earlier. This quest will lead them to discover that the Pures might have their own agenda—one that will have Grif and Kit scrambling to stay alive, to stay together, and to choose their fate...before it's chosen for them.
Blending paranormal romance, thrilling action, and a captivating mystery, The Lost, is an urban fantasy sure to please fans of Jeaniene Frost, Kim Harrison, and Charlaine Harris.
Videos

Trailer for The Lost
---
What do you think about this review?
Comments
No comments posted.

Registered users may leave comments.
Log in or register now!