"Mystery"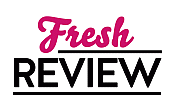 Reviewed by Sharon Salituro
Posted July 30, 2013

One of my favorite types of books to read is mystery. Adam Mitzner fills that bill with A CASE OF REDEMPTION. Adam's book combines, mystery, thriller, and romance. What more could I ask for?
We meet Dan Sorensen, who was a very important lawyer. Then due to tragic events, his life changes. We also meet Nina, a young women who also is almost a lawyer. Nina believes in an inmate Legally Dead, a rapper who is accused of murdering a young singer. Nina must convince Dan to help her with this case. Will Dan go back to being a lawyer?
I was glued to the pages of A CASE OF REDEMPTION. Adam Mitzner puts readers right into the story line. It makes readers feels like they are reading about some of the young singers of today. Hopefully the outcome of their lives will not end up like what happened to Legally Dead.
Adam Mitzner also teachers redaders about different laws and what really goes on behind the scenes of a murder trial. Mitzner's writing reminds me somewhat of James Patterson.
Readers also learn what caused Dan to change his life not once but several times. Readers also learn why Nina believes in Legally Dead and what is behind all of her moves. Dan and Nina go all out to find out what really happened on the night of the murder. While spending so much time together, they find themselves falling in love. Dan is not sure that he wants to go down that road again, but only time will time.
In A CASE OF REDEMPTION, Adam Mitzner, mentioned characters that I believe must be from his previous book. With this being said, it does not cause any problems while reading this book. However, I feel I must read the first book. This will give me a even better understanding of Dan Sorensen.
A CASE OF REDEMPTION is a great book, and I would definitely recommend this book to another reader who likes a good murder mystery, with some romance mixed in.
SUMMARY
Acclaimed thriller author Adam Mitzner returns with the gripping tale of a high-profile attorney recovering from a personal tragedy who's drawn back into the courtroom—and a media firestorm— in the biggest murder trial in a decade.
Dan Sorensen was once a high-powered New York City defense attorney . . . but that was before a horrifying accident killed the two people in his life who meant the most, plunging him into a downward spiral. As he approaches rock bottom, Dan is unexpectedly offered the opportunity of a lifetime: defend an up-and-coming rapper in a murder trial on the front page of every newspaper. Although his client swears he's innocent of the brutal slaying of his pop star girlfriend, proving it will not be easy, especially because he's suspected of bragging about the crime in one of the hottest songs in the country.
Unsure that he's ready to handle such a high-stakes case, Dan realizes that this chance to save a man he believes has been falsely accused of murder just may be his last and only hope to put his own life back on track and achieve redemption for his past sins. But as Dan delves deeper and deeper into the case, he learns that atonement comes at a very steep price. A powerful and riveting new voice in fiction, Adam Mitzner pulls out all the stops in his follow-up to the highly acclaimed A Conflict of Interest. A Case of Redemption is a gritty, sophisticated thriller that will draw fans of Scott Turow and John Grisham into a world of relentless suspense.
---
What do you think about this review?
Comments
No comments posted.

Registered users may leave comments.
Log in or register now!