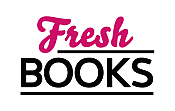 Great new reads in September
"All our favorite Spellmans, their friends, and all the crazy, dysfunctional shenanigans we've come to love."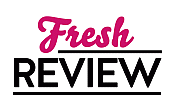 Reviewed by Maria Munoz
Posted July 9, 2013

Things aren't going well for poor Izzy Spellman. Things have gone downhill fast since she staged a hostile takeover of Spellman Investigations. Forced into the role of employees rather than owners, her parents have gone on strike. Given that Spellman Investigation's offices are located in her parent's home, things are decidedly uncomfortable. Not surprisingly cases and financial details are falling through the cracks and Izzy is doing her best to pretend everything is OK (not the best strategy for the health of Spellman Investigations!). Things aren't looking good and Izzy is keeping an eye on her parents and her sister Rae all of whom seem to be keeping some serious secrets. It all goes to hell when Izzy is accused of embezzling from her former client, Mr. Slayter, a very wealthy man with Alzheimer's disease. Keeping her business and her family intact will take all of Izzy's best investigative skills.
I have thoroughly enjoyed the Spellman books by Lisa Lutz and was thrilled to see a new book in the series. THE LAST WORD features all our favorite Spellmans, their friends, and all the crazy, dysfunctional shenanigans we've come to love. The Spellman series is a one I recommend to anyone looking for a funny story with intriguing plots and strong character development. I'm not sure if there will be any more books in this series but I felt satisfied where everyone landed at the ended of THE LAST WORD so it felt like it might be the conclusion of the series. In some ways that might be a good thing. While I enjoyed the story and getting to visit the Spellmans again, Izzy was shrouded in a weariness that felt heavy and off-set some of the expected humor. Rather than quirky, her parent's behavior seemed mean and a little vindictive, though it makes sense after an unexpected plot twist.
If this is truly THE LAST WORD, I'll miss the Spellman's but I'm happy that I have my keeper copies to re-read anytime I feel the need for a good laugh.
SUMMARY
In The Last Word, Izzy's troubles are just beginning. After her hostile takeover of Spellman Investigations, Izzy's parents simply go on strike. Her sister, Rae, comes back into the family business with questionable motivations. Her other employees seem to be coping with anxiety disorders, and she has no idea how to pay the bills. However, her worst threat comes from someone who is no relation. Within months of assuming control of the business, Izzy is accused of embezzling from a former client, the ridiculously wealthy Mr. Slayter, who happens to have Alzheimer's, which Izzy and he are diligently trying to keep under wraps. Not only is Slayter's business and reputation on the line, but if Izzy gets indicted for embezzlement, she'll lose everything—her business, her license, and her family's livelihood. Is this the end of Izzy Spellman, PI?
---
What do you think about this review?
Comments
No comments posted.

Registered users may leave comments.
Log in or register now!