"JUNK is an emotionally rich and compelling story of two men striving to clear the clutter to make room for true love."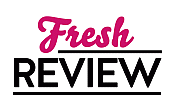 Reviewed by Maria Munoz
Posted July 9, 2013

Romance Contemporary | Romance Gay
I stumbled upon the 1959 movie Gidget the other day. It's a fun if old-fashioned movie that I don't feel particularly compelled to watch, except for the ending. I love the last few minutes. In one scene, Gidget, heartbroken that she's lost the boy she loves and is still "as pure as the driven snow," is drawn by her mother to her grandmother's old sampler which reads "A Real Woman Brings out the Best in a Man." This scene came to mind as I was reading JUNK which at heart is a lovely story of how a real man brings out the best in his man. Really, Jasper and Lewis bring out the best in each other. JUNK is an emotionally rich and compelling story of two men striving to clear the clutter, literal and metaphoric, to make room for true love. I keep re-reading the ending because I love watching them reach for their well-deserved happily ever after.
Lewis Miller, and his twin sister Carroll, are professional clutter clearers and counselors. They help hoarders work through their emotional barriers as they take baby steps towards clearing out mountains of junk. They change lives one trash bin at a time. Jasper Richardson has known for some time that he needs help. His home has been consumed by stacks of books, magazines, and newspapers to the extent that he is unable to use most of the rooms in the house. After one book pile collapse too many he finally works up the nerve to call Lewis and Carroll for help.
Lewis is surprised to discover that not only does he know Jasper, but Jasper is the one Lewis had a crush on in school. The attraction returns full force but Lewis is cautious. Not only is Jasper a client, Lewis is dealing with his own tendency to get too attached too soon which only leads to having his heart broken. As it becomes clear that Jasper wants to be more then friends, Lewis is afraid that what Jasper feels results from dependence due to the support Lewis provides during the emotionally wrenching task of de-cluttering his home. Jasper hesitates wondering who could love an emotionally crippled hoarder. Lewis and Jasper will have to work through all the junk and learn to trust the bright future they could have together.
JUNK is a must read for fans of contemporary romance. The process of healing Jasper's home and life is both gut wrenching and hopeful. Lewis and Jasper are strong and engaging characters. Their personalities and quirks are well-developed giving them vivid personalities. The family and friends who surround them are just as interesting. Lewis's parents add a touch of humor, Carroll adds a rough edge, and Jasper's friends Mas and Yusef bring a bit of wistfulness. I don't know if Josephine Myles writes series but I would love to see these characters again.
Learn more about Junk
SUMMARY
Letting go is the first step to healing…or bringing it all crashing down.
When an avalanche of books cuts off access to his living room, university librarian Jasper Richardson can no longer ignore the truth. His ever-growing piles of books, magazines and newspapers can no longer be classified as a "collection". It's a hoard, and he needs professional help.
Professional clutter clearer and counselor Lewis Miller thinks he's seen it all, but even he has to admit he's shocked. Not so much by the state of Jasper's house, but by the level of attraction he still feels for the sexy bookworm he remembers from school.
What a shame that Lewis's ethical code forbids relationships with clients. As Jasper makes slow but steady progress, though, the magnetic pull between them is so strong even Lewis is having trouble convincing himself it's a temporary emotional attachment arising from the therapeutic process.
Jasper longs to prove to Lewis that this is the real deal. But first he'll have to lay bare the root of his hoarding problem…and reveal the dark secret hidden behind his walls of books.
Warning: Contains a level-headed counselor with a secret addiction, a bespectacled geek with a sweet tooth, a killer "to-be-read" pile, embarrassing parents, a van called Alice, and deliciously British slang.
---
What do you think about this review?
Comments
No comments posted.

Registered users may leave comments.
Log in or register now!