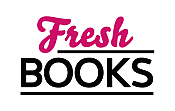 Celebrate June with Great Books!
"Lily Moore is back and this time she's in Machu Picchu for a relaxing vacation that turns out to be"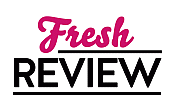 Reviewed by Amber Keller
Posted July 5, 2013

Mystery Woman Sleuth | Mystery | Mystery Cozy
Lily, a travel writer who is in mourning for her sister, reluctantly decides to go to Peru with her closest friend, Jesse. When they reach Machu Picchu they find a woman near death at the bottom of an ancient stone staircase. Right before she dies she tells Lily the name of the man who pushed her. Lily finds herself in a tough spot when the local police do not corroborate with what the deceased lady told her, and decides to go find this man herself. What she discovers is horrific as she traces a slew of dead women to the man. She doesn't realize that her actions have set in motion an even deadlier chain of events.
THE NEXT ONE TO FALL, the second book in the series brings more excitement, action and page-turning plots. Lily Moore is an interesting character, and in this installment we get to see her more in depth, and as the story progresses, her character grows. The situations she finds herself in are at times mind-boggling, keeping me glued to the page.
The way Hilary Davidson writes locations and settings make me want to become a travel writer myself, but this is no surprise when I found out that she was previously a travel journalist. As in the first book, The Damage Done, drugs and lies are at the forefront, as well as spectacular locations. THE NEXT ONE TO FALL is a wonderful sequel and I am a certified fan of it, so I will be eagerly awaiting the next book.
SUMMARY
Anthony Award-winner Hilary Davidson presents The Next One to Fall. Travel writer Lily Moore has been persuaded by her closest friend, photographer Jesse Robb, to visit Peru with him. Jesse is convinced that the trip will lure Lily out of her dark mood, but Lily is still haunted by the death of her sister. At Machu Picchu, the famous Lost City of the Incas, they discover a woman clinging to life at the bottom of an ancient stone staircase. Just before the woman dies, she tells Lily the name of the man who pushed her. When the local police investigate, the forensic evidence they find doesn't match what Lily knows. Unable to accept the official ruling of accidental death, Lily hunts down the wealthy man who was the dead woman's traveling companion and discovers a pattern of dead and missing women in his wake. Obsessed with getting justice for these women, Lily sets in motion a violent chain of events that will have devastating consequences.
---
What do you think about this review?
Comments
No comments posted.

Registered users may leave comments.
Log in or register now!