"Jeff and Kitty Katt-Martini will be drawn into a deeper conspiracy"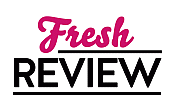 Reviewed by Leanne Davis
Posted July 4, 2013

Romance Science Fiction | Science Fiction Romance
When the representative from New Mexico drops dead at a dinner party in the Embassy, Jeff will become the newly appointed congressman. That makes Kitty the ambassador for the ACs. Add some hit men who have vowed to protect Kitty, Jamie's birthday coming up, Chuck's upcoming wedding and the last thing Kitty needs is one her least favorite people coming to her with talk of a conspiracy.
As they research the allegations, they learn that more than one congressman has died in the past few months and there are some deep doings going on. With Kitty's friends disappearing and a man they thought dead coming to them for help, the ACs will have their hands full.
It's impossible to give an adequate description of the plot of a Gini Koch book; there is just too much going on. ALIEN IN THE HOUSE is another fast-paced, action-packed adventure that keeps readers up late and laughing out loud at Kitty's unique approach to problem solving. At the end, the reader will be exhausted and exhilarated. Ms. Koch has carved a unique niche for herself in the sci-fi-romance category with this series. My only hope is that it lasts for a very long time.
SUMMARY
Jeff and Kitty Katt-Martini have learned the ins and outs of Washington politics, not to mention how to prevail in intergalactic war and foil any variety of dangerous conspiracies. So when the newly elected Representative from New Mexico's 2nd Congressional District dies under mysterious circumstances while at the Centaurion Embassy, it's up to Kitty and the rest of the Diplomatic Corps to find out how and why and stop the killer, before the rest of the U.S. House of Representatives become casualties, particularly the replacement Representative for New Mexico's 2nd District—Jeff Martini.
---
What do you think about this review?
Comments
No comments posted.

Registered users may leave comments.
Log in or register now!