"Another intriguing entry in a highly suspenseful series..."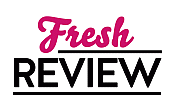 Reviewed by Rachel Williams
Posted June 30, 2013

Former FBI Special Agent Jess Harris is settling down into her new job as Deputy Chief of the Special Problems Unit in her hometown of Birmingham, Alabama. Her romance with Police Chief Dan Burnette is moving forward, if not yet out to his family and the police community they both work with. Jess is still dealing with some of the issues from her past life as a Special Agent. Serial murderer Eric Spears is still at large; and it is tormenting Jess that he is 'the one that got away' just before she left the FBI. On her last case with the Birmingham Police Department, a colleague accused Jess of screwing up a big case. Now the police co-worker in question, Ted Allen, has gone missing.
Jess has just received a new murder to contend with. As Jess begins to investigate the case, the coroner shows Jess an unusual tattoo of the number '5' with flowing lines around it. After doing some research, Jess comes up with the connection to a suicide from twelve years before. It seems that Baker was part of the 'Birmingham Five', a group of rich and upwardly mobile teens who had been involved with the suicide after consistently bullying two young men. When no evidence could be produced against them, the case was closed. One of the youths committed suicide, and the other disappeared. Now the second man is back in town and is immediately a suspect in the death. When the second of the 'five' turns up dead from blunt force trauma, the hunt to capture the suspect heats up before more can be murdered. Problem is, Jess can't get the remaining members of the 'five' to tell her the truth about what actually happened the night the young man committed suicide, much less help with the current investigation.
Jess also has a number of personal issues to deal with. She's having problems with both her own family and her relationship with Dan Burnette; and is having difficulty getting her own investigative team to work together as a cohesive unit. She is also being blamed for the disappearance of Ted Allen; and having problems with another Deputy Chief. Just when Jess thinks things could not possibly get any worse, her on-the-lam serial killer Eric Spears ups his text mail torment of her into full-blown stalking. Spears is now leaving special 'gifts' for her, sometimes within the confines of her own apartment.
REVENGE is book 5 in Debra Webb's fascinating 'Faces of Evil' series. While the immediate case to be solved in this story is self-contained to this book, there are ongoing cases and personal issues that spread across the series arc. The story can be read standalone, however; and is a riveting and intriguing murder investigation.
Learn more about Revenge
SUMMARY
The desire for revenge can never be sated . . .
When her beloved high school teacher appears on her doorstep, Deputy Chief Jess Harris is flooded with fond memories–until the woman says she's about to be charged with murder. Called to the scene of the crime, Jess learns the victim of the bizarre and brutal slaying was a member of Birmingham's famed "Five."
Twelve years ago, the Five were rich, popular high school seniors who threw one wild last party. Two social outcasts were invited to play in the "loser games." The next morning, one player killed himself. Now Jess fears that an invitation to an upcoming class reunion may have forced the Five to play a new deadly game. As Jess fights to keep her former teacher from suspicion–and her relationship with Chief Dan Burnett separate from her work life–she knows she is caught in a vicious cycle of vengeance. And the killer is far from finished . . .
---
What do you think about this review?
Comments
No comments posted.

Registered users may leave comments.
Log in or register now!