"He will lay down is life for her ... but will he chance his heart."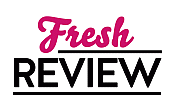 Reviewed by Annetta Sweetko
Posted June 26, 2013

Wyatt Hawk, ex-CIA turned security expert has been hired to be CARRIE'S PROTECTOR. And though he is forcing himself to be standoffish, because of the reason he left the CIA, he finds Carrie Mitchell a very intriguing woman. She is a wealthy man's daughter, a photographer making it on her own. Now because of something she overheard her life is on the line and he will not let anything happen to her.
Carrie's life has fallen apart, all because while photographing a nesting Eagle family she overheard a terrorist plan. Now her hair is chopped off and dyed and she is being sequestered in a safe house with a rather taciturn bodyguard. But when they are heading to a meeting with the prosecutors office things go from bad to worse. They walk into an ambush. She and Wyatt are forced to go on the run with only each other to depend on. They can trust no one else, because no one alive knew their itinerary. When they begin to find answers, it is even beyond anything either could have imagined
The action and mystery in CARRIE'S PROTECTOR began with the first sentence and keep you guessing to the very unexpected ending. I had originally just wanted to peek into the book to get a feel, planning to really settle in and read it later ... an hour later I was almost finished with it. Wyatt and Carrie are amazingly realistic characters, ones you find yourself rooting for, with the drama so realistic that I actually found myself ducking when Wyatt told Carrie to. Author Rebecca York has a way with action mystery stories that are intriguing with just the right touch of romance and heroic angst. I really enjoyed this story and want to read more by this author.
SUMMARY
Still smarting from a failed mission, bodyguard Wyatt Hawk is to escort photographer Carrie Mitchell to a meeting where she'll testify about a terrorist plot. Instead, a near- deadly ambush sends the two on the run from a fiery blast of bullets.
Forced into close proximity with wealthy Carrie, Wyatt has little interest in her; their differences couldn't be bigger. But somewhere between a compromised safe house and the discovery of a shocking conspiracy, the cool and distant bodyguard finds himself succumbing to Carrie's seductive allure. He'll even risk his life to save hers…because all he's left unguarded is his heart.
---
What do you think about this review?
Comments
No comments posted.

Registered users may leave comments.
Log in or register now!