"A suspenseful and witty legal mystery that will keep you guessing until the very end."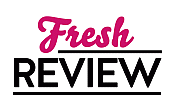 Reviewed by Maria Munoz
Posted June 19, 2013

Thriller | Mystery Private Eye
U.S. Senate candidate Warren Burkett is intrigued by the beautiful green-eyed lady he rescues from a dangerous situation. Being married does not stop him from going home with her and ending up naked in her bed... we'll actually not her bed. When Burkett is accused of breaking-in to a stranger's home and stealing a multimillion dollar painting, he turns to lawyer Jack MacTaggert for help. It's up to Jack and his colleagues to uncover the truth before Burkett's chances for re-election are derailed by the scandal. Politics is a dirty business, so there is no shortage of suspects. Who had the most to gain by destroying Burkett's reputation just before the election?
GREEN-EYED LADY is a suspenseful and witty legal mystery that will keep you guessing until the very end. Chuck Greaves is adept at juggling multiple suspects which kept me changing my mind about who was behind the attempt to frame Burkett. MacTaggert is smart risk-taker who will do everything he can to uncover the truth while defending his client. It was great fun to watch him bend the law almost to the breaking point. He's also just a bit snarky, which always makes me happy. I grew up in Southern California, so I particularly appreciated the detail with which Mr. Greaves described the settings. I felt like I was home again!
GREEN-EYED LADY is book two in the Jack MacTaggert series. Having not read the first book I can report that it works well as a stand-alone story though I suspect there were nuances I missed due to limited knowledge of the backstory.
SUMMARY
Award-winning author Chuck Greaves returns with the rollicking sequel to his acclaimed debut novel, Hush Money.
U.S. Senate candidate Warren Burkett has a history of marital infidelity. Three weeks before Election Day, Burkett comes to the aid of a beautiful green-eyed lady, only to find himself alone and naked in a strangerís home from which a priceless painting is missing. As the resulting scandal threatens to tilt the election, the painting turns up in a most unexpected place . . . and so does a dead body.
Hired to defend Burkett and unravel the deepening mystery, Jack MacTaggert must traverse a minefield of ruthless politicians, felonious art dealers, swarming paparazzi, the amorous wife of Burkettís billionaire opponent, her mobbed- up brother, and a district attorney with an old score to settle.With the electoral clock ticking and the press following his every move, Jackís investigation leads him on a roller-coaster ride through the lofty heights and gritty depths of Southern California, lending new meaning to the adage that allís fair in love and politics
---
What do you think about this review?
Comments
No comments posted.

Registered users may leave comments.
Log in or register now!