"ENTWINED WITH YOU is a slow-burning novel that takes on a whirlwind of emotions."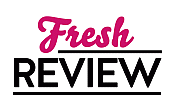 Reviewed by Annie Tegelan
Posted June 17, 2013

The third installment to the Crossfire series takes off right where the last one ended. Eva learns the extent to which Gideon will protect her, but doesn't know how to handle it all yet. ENTWINED WITH YOU feels very much like the calm before the storm. Day is setting up the next two books in the series, so the pacing of this book is much slower and leisurely.
This leaves Eva and Gideon basking in the presence of each other. The sex scenes are prevalent and intense, so much to the point that there almost seems like too much of it all at once. Eva and Gideon indulge in one another, giving themselves wholly as if the other could be gone at any moment. In some ways, it's a romantic notion. However, from a storytelling standpoint, it doesn't allow much room for plot.
The journey that ENTWINED WITH YOU takes is more emotional. After Eva had trust issues in the last book, Day explores those feelings more thoroughly in this book. She uses sex as a way to cement their love, as if it is the glue that will hold them together. I am curious to see how Day will extend this storyline, since these characters seem to have endured so much already. What other kind of trouble can they face? And more importantly, will they be strong enough to survive it?
ENTWINED WITH YOU is a slow-burning novel that takes on a whirlwind of emotions. With characters that have an addicting quality to them, readers are sure to return to Gideon and Eva for another much-needed fix!
SUMMARY
From the moment I first met Gideon Cross, I recognized something in him that I needed. Something I couldn't resist. I also saw the dangerous and damaged soul inside—so much like my own. I was drawn to it. I needed him as surely as I needed my heart to beat.
No one knows how much he risked for me. How much I'd been threatened, or just how dark and desperate the shadow of our pasts would become.
Entwined by our secrets, we tried to defy the odds. We made our own rules and surrendered completely to the exquisite power of possession…
---
What do you think about this review?
Comments
No comments posted.

Registered users may leave comments.
Log in or register now!