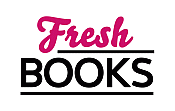 December's Must-Reads: Top Books to Close Out the Year with a Bang
Sylvia Day
Blogging at Fresh Fiction
Sylvia Day | Exclusive Video Interview: BUTTERFLY IN FROST
August 27, 2019
We are thrilled to welcome bestselling author Sylvia Day on the release for her brand new romance novella, Read More...
Sylvia Day - Reaching Out
November 23, 2007
Hi Everyone, I hope you had a lovely Thanksgiving, if it was that time of year where you live. If not, I hope it was Read More...
Pseudonym for S.J. Day.
Pseudonym: Livia Dare.

Sylvia Day is the #1 New York Times, #1 USA Today & #1 internationally bestselling author of over twenty award-winning novels, including ten New York Times bestsellers and thirteen USA Today bestsellers. She is a number one bestselling author in twenty-nine countries, with translations in forty-one languages and over twenty million copies of her books in print.
Log In to see more information about Sylvia Day
Log in or register now!
Series
Crossfire | Georgian - Sylvia Day | Blacklist
Books:
Too Far, November 2023
Blacklist #2
e-Book
So Close, April 2023
Blacklist # 1
Hardcover / e-Book
The Arrangement, September 2021
Mass Market Paperback / e-Book (reprint)
The Arrangement, February 2020
Paperback / e-Book (reprint)
Butterfly In Frost, September 2019
Paperback / e-Book
Three Eves, February 2019
Trade Size
Eve of Chaos, January 2019
Marked #3
Mass Market Paperback / e-Book (reprint)
Eve of Destruction, September 2018
Mass Market Paperback
Don't Tempt Me, August 2016
Georgian #4
Paperback / e-Book (reprint)
One With You, April 2016
Crossfire #5
Trade Size / e-Book
Premiere, February 2015
Romance Writers of America? Presents #1
e-Book
Captivated By You, November 2014
Crossfire #4
Paperback / e-Book
Spellbound, December 2013
Paperback / e-Book
Afterburn, August 2013
e-Book
Pride And Pleasure, June 2013
Paperback / e-Book
Entwined With You, June 2013
Crossfire #3
Trade Size / e-Book
Reflected in You, November 2012
Crossfire #2
Trade Size / e-Book
Hot In Handcuffs, July 2012
Trade Size / e-Book
A Hunger So Wild, July 2012
Paperback / e-Book
Bared to You, June 2012
Crossfire #1
Trade Size / e-Book (reprint)
Lustfully Ever After, May 2012
Paperback / e-Book
Bared to You, April 2012
Trade Size / e-Book
Best Erotic Romance, December 2011
Paperback / e-Book
Steamlust, October 2011
Paperback / e-Book
Men Out Of Uniform, October 2011
Trade Size
A Touch Of Crimson, October 2011
Renegade Angels # 1
Paperback
Seven Years To Sin, September 2011
Paperback
Pride and Pleasure, February 2011
Trade Size
Alluring Tales 2, November 2008
Trade Size
Ask For It, May 2008
Georgian #1
Paperback (reprint)
Don't Tempt Me, April 2008
Georgian #4
Trade Size
Heat of the Night, January 2008
Dream Guardians # 2
Paperback / e-Book
A Passion for Him, November 2007
Georgian #3
Paperback
Perfect Kisses, July 2007
Trade Size
Passion for the Game, June 2007
Georgian #2
Trade Size
The Write Ingredients: Recipes from Your Favorite Authors, June 2007
Paperback
Perfectly Plum: An Unauthorized Celebration of the Life, Loves and Other Disasters of Stephanie Plum, June 2007
Smart Pop
Paperback
Pleasures of the Night, May 2007
Dream Guardians #1
Trade Size / e-Book
Got a Minute?, April 2007
Paperback
Alluring Tales--Awaken the Fantasy, March 2007
Paperback
The Stranger I Married, January 2007
Trade Size
White Hot Holidays, Vol. II, November 2006
Paperback
Declassified: Dark Kisses, November 2006
Paperback
Ask For It, August 2006
Georgian #1
Trade Size / e-Book
Ellora's Cavemen - Dreams of the Oasis Volume 2, June 2006
Paperback
Bad Boys Ahoy, February 2006
Trade Size
Wish List, December 2005
White Hot Holidays
e-Book
Kiss of the Night, November 2005
Book 2 in the Dangerous series.
e-Book
Snaring the Huntress, November 2005
Starlight Serenade, Vol. I AmberPax? Collection
e-Book
Misled, October 2005
e-Book
Sex on Holiday, June 2005
Wicked Words
Paperback

Videos