"The Lady knows what she is doing ... luckily for Grif"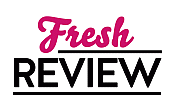 Reviewed by Annetta Sweetko
Posted June 14, 2013

TALES OF THE WERE: GRIF Redstone, Alpha of the Redstone Pack, has taken his little sister, Belinda, to their getaway cabin in Wyoming in hopes of both of them coming to terms with their latest tragedy. With the recent deaths the family had suffered, Belinda has become withdrawn and Grif hopes the change will be beneficial in getting his little sister back.
He finds himself attracted to pretty Lindsay Tate, a waitress at a local restaurant. It's strange because she's a human and he is a cougar. The one thing he did notice and it ticked him off was that members of the local wolf pack were making the pretty human's life miserable. He was told to mind is own and honestly he felt he was.
Lindsay Tate was back in her grandfather's run down cabin to obey his last wish. She was going to right the wrong that he had done the wolf pack, if only they would leave her alone so she could do it. She's attracted to Grif, who is acting as a handyman, but knows it's quite possible that what she has to do to right the wrong and bring honor back to her family name may call for the sacrifice of her very life.
The Lady the Were's worship has other plans. After Lindsay resets the balance she learns quickly about the new world that she now belongs to and the amazing man who claims her as mate. But a past enemy is back and Grif fears that she may become a targets. He calls in reinforcements because there is no way he will not protect his mate.
TALES OF THE WERE: GRIF is unquestionably fantastic! The plot has a number of imaginative twists and turns and of course there is the pleasure of the very hot Redstone's and their equally hunky friends running around. The storyline is a deeply emotional one with the tragedies they suffered and the honorable way they dealt with everything that was handed them. This is the first in author Bianca D'Arc's new Redstone Clan stories as part of the Tales of the Were series and I can't wait to see what mischief the other brother get into. I will warn readers that the sex is burning hot as usual but there is a "frenzy" that might be a little too much for some to handle. As with everything Ms. D'Arc writes, I truly enjoyed this book and can't wait for more.
SUMMARY
Griffon Redstone is the eldest of five brothers and the leader of one of the most influential shifter Clans in North America. He seeks solace in the mountains, away from the horrific events of the past months, for both himself and his young sister. The deaths of their older sister and mother have hit them both very hard.
Lindsey Tate is human, but very aware of the werewolf Pack that lives near her grandfather's old cabin. She's come to right a wrong her grandfather committed against the Pack and salvage what's left of her family's honor - if the wolves will let her. Mostly, they seem intent on running her out of town on a rail.
But the golden haired stranger, Grif, comes to her rescue more than once. He stands up for her against the wolf Pack and then helps her fix the old generator at the cabin, making it habitable for her while she completes her task. He's friendly and all too attractive, but she has a job to do, regardless of the cost to herself or her budding relationship with
---
What do you think about this review?
Comments
No comments posted.

Registered users may leave comments.
Log in or register now!