"The Amish of Painters Mill, Ohio, are not immune to evil, tragedy or murder."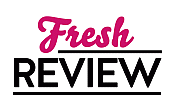 Reviewed by Tanzey Cutter
Posted June 10, 2013

Suspense | Mystery | Inspirational Fiction Amish
On a dark and rainy night, Paul Borntrager is heading home from town with his three young children when their horse and buggy are broadsided by a speeding vehicle that leaves the scene and never calls for help. The horse, Paul and two of his children do not survive while the third youngster, David, is in serious condition when the local police arrive at the accident site. Police Chief Kate Burkholder is shocked to learn that her best friend from childhood, Mattie, is married to Paul and the mother of these three children. Now, it's Kate's task to inform Mattie of this devastating tragedy.
As the investigation proceeds, Kate uncovers evidence that the wreck was not an accident, but intentional. Who could possibly want to hurt this humble Amish family? It soon becomes apparent Kate is dealing with a devious murderer, but what is the motive? The deeper she delves into the lives of those involved, the more questions she has about the Amish way of life she rejected 15 years ago.
While investigating this case, Kate must also deal with the discovery of skeletal remains of a man found in an abandoned grain mill. After 17 years, will secrets from the past emerge to destroy Kate's peace of mind? Also at stake is Kate's shaky relationship with John Tomasetti, an agent with the Ohio BCI. The choices Kate makes concerning the elements at play in her life are some of the hardest she's ever faced.
HER LAST BREATH, Linda Castillo's fifth Kate Burkholder novel, is an intelligently written thriller with a deeply emotional plotline and believable characters. The action is fast-paced and gripping as the investigation progresses. Don't miss reading HER LAST BREATH, as well as all the other books in this fascinating series set in Ohio's Amish community.
SUMMARY
An extraordinarily beautiful Amish woman, a dangerous femme fatale, is the central figure in a story that reveals a dark side of Painters Mill and its seemingly perfect Amish world
A rainy night, an Amish father returning home with his three children, a speeding car hurtling toward them out of nowhere.
What at first seems like a tragic, but routine car accident  suddenly takes on a more sinister cast as evidence emerges that nothing about the crash is accidental.  But who would want to kill an Amish deacon and two of his children? He leaves behind a grieving widow and a young boy who clings to life in the intensive care wing of a hospital, unable to communicate.  He may be the only one who knows what happened that night.
Desperate to find out who killed her best friend's husband and why, Kate begins to suspect she is not looking for a reckless drunk, but instead is on the trail of a cold blooded killer amid the residents of Painter's Mill.  It is a search that takes her on a  chilling journey into the darkest reaches of the human heart and makes her question everything she has ever believed about the Amish culture into which she was born.
---
What do you think about this review?
Comments
17 comments posted.
Re: The Amish of Painters Mill, Ohio, are not immune to evil, tragedy or murder.

When I originally commented I seem to have clicked the -
Notify me when new comments are added- checkbox and from
now on each time a comment is added I get four emails
with the same comment. Is there a way you are able to
remove me from that service? Many thanks!
Life Insurance
Calgary
(Marcel Heurta 2:12pm September 14)
Very good information. Lucky me I discovered your blog by
accident (stumbleupon). I've saved it for later!
Mortgage
Broker Calgary
(Marcel Heurta 10:08pm September 21)
Love to read it,Waiting For More new Update and I Already Read your Recent Post its Great Thanks. lyrics
(Japan Comp 1:23am November 9)
i love reading this article so beautiful!!great job! essay writing service
(Japan Comp 4:27am November 12)
Excellent and very exciting site. Love to watch. Keep Rocking. http://oflilacandberries.tumblr.com
(Japan Comp 12:53pm November 14)
Thank you for helping people get the information they need. Great stuff as usual. Keep up the great work!!! abogado marbella
(Japan Comp 12:59pm November 16)
Is it okay to post part of this on my website basically post a hyperlink to this webpage? milwaukee vs hitachi
(Japan Comp 4:29am November 16)
Is it okay to post part of this on my website basically post a hyperlink tsaso this webpage? milwaukee vs hitachi
(Japan Comp 4:30am November 16)
Hi there! Nice stuasdasdff, do keep me posted when you post again something like this! milwaukee vs hitachi
(Japan Comp 4:32am November 16)
Thank you for taking the time to publish this information very useful! parc life floor plan
(Japan Comp 1:07am November 17)
I really like your take on the issue. I now have a clear idea on what this matter is all about.. Advertising Agency
(Japan Comp 3:51am November 17)
I have browsed most of your posts. This post is probably where I got the most useful information for my research. Thanks for posting, maybe we can see more on this. Are you aware of any other websites on this subjectitunes alternative iphone
(Japan Comp 7:57am Thursday)
Your work is very good and I appreciate you and hopping for some more informative posts. Thank you for sharing great information to us. Brothers Lyrics
(Japan Comp 12:59pm Saturday)
This content is written very well. Your use of formatting when making your points makes your observations very clear and easy to understand. Thank you. hajj packages
(Japan Comp 2:31am Monday)
Your website is really cool and this is a great inspiring article. marderschutz
(Japan Comp 12:42pm today)
If more people that write articles really concerned themselves with writing great content like you, more readers would be interested in their writings. Thank you for caring about your content. anunturi londra
(Japan Comp 4:05am today)
Your post had provided me with another point of view on this topic. I have learned a lot from this post.
hay day astuces
(Franklin7 Franklin7 10:40am today)
Registered users may leave comments.
Log in or register now!