"The Amish of Painters Mill, Ohio, are not immune to evil, tragedy or murder."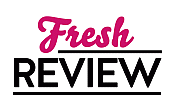 Reviewed by Tanzey Cutter
Posted June 10, 2013

Suspense | Mystery | Inspirational Amish
On a dark and rainy night, Paul Borntrager is heading home from town with his three young children when their horse and buggy are broadsided by a speeding vehicle that leaves the scene and never calls for help. The horse, Paul and two of his children do not survive while the third youngster, David, is in serious condition when the local police arrive at the accident site. Police Chief Kate Burkholder is shocked to learn that her best friend from childhood, Mattie, is married to Paul and the mother of these three children. Now, it's Kate's task to inform Mattie of this devastating tragedy.
As the investigation proceeds, Kate uncovers evidence that the wreck was not an accident, but intentional. Who could possibly want to hurt this humble Amish family? It soon becomes apparent Kate is dealing with a devious murderer, but what is the motive? The deeper she delves into the lives of those involved, the more questions she has about the Amish way of life she rejected 15 years ago.
While investigating this case, Kate must also deal with the discovery of skeletal remains of a man found in an abandoned grain mill. After 17 years, will secrets from the past emerge to destroy Kate's peace of mind? Also at stake is Kate's shaky relationship with John Tomasetti, an agent with the Ohio BCI. The choices Kate makes concerning the elements at play in her life are some of the hardest she's ever faced.
HER LAST BREATH, Linda Castillo's fifth Kate Burkholder novel, is an intelligently written thriller with a deeply emotional plotline and believable characters. The action is fast-paced and gripping as the investigation progresses. Don't miss reading HER LAST BREATH, as well as all the other books in this fascinating series set in Ohio's Amish community.
SUMMARY
An extraordinarily beautiful Amish woman, a dangerous femme fatale, is the central figure in a story that reveals a dark side of Painters Mill and its seemingly perfect Amish world
A rainy night, an Amish father returning home with his three children, a speeding car hurtling toward them out of nowhere.
What at first seems like a tragic, but routine car accident  suddenly takes on a more sinister cast as evidence emerges that nothing about the crash is accidental.  But who would want to kill an Amish deacon and two of his children? He leaves behind a grieving widow and a young boy who clings to life in the intensive care wing of a hospital, unable to communicate.  He may be the only one who knows what happened that night.
Desperate to find out who killed her best friend's husband and why, Kate begins to suspect she is not looking for a reckless drunk, but instead is on the trail of a cold blooded killer amid the residents of Painter's Mill.  It is a search that takes her on a  chilling journey into the darkest reaches of the human heart and makes her question everything she has ever believed about the Amish culture into which she was born.
---
What do you think about this review?
Comments
9 comments posted.
Re: The Amish of Painters Mill, Ohio, are not immune to evil, tragedy or murder.

This was a great article and I really appreciate you taking
the time to write it. I love the quality information that I
receive from this blog on a daily basis.
(Schuyler g 6:28pm March 15, 2016)
I love this post is very important for me i'll visite more
and more article , freshfiction give me other information
this is why i'm loving it thank you admin we waiting other
article new article thank you again !!!
(Streaming Vf 3:07pm April 28, 2016)

(Streaming Vf 7:02pm May 29, 2016)
I really enjoy simply reading all of your weblogs. Simply
wanted to inform you that you have people like me who
appreciate your work. Definitely a great post. Hats off
to you! The information that you have provided is very
helpful
..
iGloo App Review
iGloo App Bonus
iGloo Review
(Alas Nguyen 12:16pm June 6, 2016)
nice website
(Akshay Patel 3:39am July 31, 2016)
dhai hdahdadhaod
(Diwali News 12:42pm September 26, 2016)
fvbgjh
(Danny Ings 1:04pm November 26, 2016)
Lifetime hosting black
(Danny Ings 1:05pm November 26, 2016)
There are many substances you can use as an ear infection
home remedy. Two of the most common causes for ear
infection are swimmers ear and tooth ache, which both
require their own remedies.
(Joys Priscilla 1:15am December 20, 2016)
Registered users may leave comments.
Log in or register now!