"Heartbreaking Love"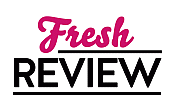 Reviewed by Susan Dyer
Posted June 2, 2013

Oh, where do I start? TAKING CHANCES by Molly McAdams just broke my heart. Molly ripped my heart out and stomped on it! It was just THAT good! I cried my eyes out the whole time reading it and I know it will do the same thing to you.  TAKING CHANCES is the story of Harper.  She is  going away to college and leaving the only life she has ever known for the very first time. Her father, a career Marine, has raised Harper alone since her mother died.  Her Dad is very strict and Harper is very naive.  She is excited to get out from under his thumb and experience life.  She meets her new room mate   Breanna.  Thanks to Bree, she is introduced to college life at its fullest. She also meets Bree's brother Chase who catches her eye right away.  She feels an instant attraction to him but he is the type of guy who always has a different girl on his arm and has no qualms about embarrassing Harper every chance he can get.
Harper tries to fight her feelings for Chase but there is some kind of connection she just can't turn say from.  Soon she meets one of his room mates, Brandon and they start going out.  While she is  falling in love with   Brandon, she finds herself being pulled to Chase.  She cant fight her feelings for either one of them.  She knows it's wrong but what can she do?   Chase is the ultimate bad boy that every girl wants to change.  Brandon is the sweetest guy she has ever met.  Both of them adore Harper and will do anything to make her happy even if it means walking away from her.
Her first year away at college is turning out to be pretty exciting until that one weekend when she gives in to her heart and everything changes.  This is where your heart will break for Brandon.  I too fell in love with him right away.  He was so forgiving and loving. How could anyone hurt him?  Chase was supposed to be his friend. A friend who couldn't stay away from Harper.  He knew of the connection between the two of them, could see it every time they were  in the same room, but he tried not to let it bother him. Easier said then done right? 
TAKING CHANCES puts you on an emotional roller coaster. It will tug at your heart and then it will just reach in and yank it out of your chest!! I have never cried so hard reading a book before.  This was the first time I've read Molly's books, but I'm not stopping  now!  She  has a way of pulling you in from the very first page and never letting you go.  She will consume your life and time until you finish reading.  TAKING CHANCES is the type of book that says with you long after you finish reading it.  I will never forget the way I felt reading this book.
SUMMARY
Eighteen year old Harper has grown up under her career Marine of a father's thumb. Ready to live life her own way and experience things she's only ever heard of from the jarheads in her father's unit; she's on her way to college at San Diego State University.
Thanks to her new roommate, Harper is introduced to a world of parties, gorgeous guys, family and emotions. Some she wasn't expecting yet, and others she never knew she was missing.
She finds herself being torn in two as she quickly falls in love with her boyfriend Brandon, and her roommate's brother Chase. Covered in tattoos, known for fighting in the Underground and ridiculously muscled...they're exactly what she was always warned to stay away from, but just what she needs. Despite their dangerous looks and histories, both adore and would do anything for Harper, including stepping back if it means she's happy.
Her first year away is turning out to be near perfect, but one weekend of giving in to heated passion will change everything.
---
What do you think about this review?
Comments
No comments posted.

Registered users may leave comments.
Log in or register now!