"Evil can walk among us while wearing a mask of piousness and we don't know until it's too late."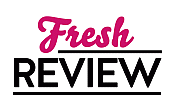 Reviewed by Lynn Cunningham
Posted May 29, 2013

Non-Fiction | Thriller True Crime
Texas has a reputation for all things larger than life. That may also apply to the murder cases that happen there. In DEADLY LITTLE SECRETS, Kathryn Casey has once again outdone herself in showing just how liars and murderers can be as "Texas sized" as you can get.
Pastor Matt Baker and his wife, Kari, are seen as the perfect little family. They've had some tragedy in their past but now they've got two beautiful little girls and plans for the future. Suddenly, horror strikes the family again in the form of Kari's suicide that no one saw coming. As it turns out, though, Kari just may not have committed suicide after all.
There's plenty of evidence that points to this but no one wants to look any closer. This includes the local police department. In fact, the officers that came out the night of Kari's death did little more than a cursory look around before declaring it a suicide and hauling off her body. Everyone seemed to be ready to just move on, including her husband.
On the other hand, Kari's destroyed parents and other family members couldn't let go and move on. They found it preposterous that Kari took her own life so when the police wouldn't help them; they started their own investigation into her death. After collecting enough evidence by themselves, the family was directed to some professionals that would prove invaluable to helping them find even more to work with.
Heartbreakingly, the evidence they found all seemed to point in one direction: Matt Baker had murdered his wife. All of the evidence was ignored by the police department and a possible murderer continued to walk free. This wasn't acceptable to Kari's family or to the legal professionals assisting them, so they found another way around it. Matt would be made to answer in a civil court for wrongful death. Before the civil case could be handled, however, Matt would finally be charged with Kari's murder.
Matt Baker is a real person but you'll be hard pressed to find a more evil villain in any work of fiction. It becomes clear early on that Matt is a sexual predator, but he manages to keep that part of his life hidden as he moves about from church to church. Kari is his staunchest defender, a fact that ultimately leads to her demise.
Kathryn Casey is an expert on murders in Texas and that's clear from the first page of DEADLY LITTLE SECRETS. Her storytelling makes you feel as if you're right there in the middle of everything. This is an engrossing, frightening and sad tale of what aberrance in a human being can cause. I found that I was angry a lot of the time while reading the story of Kari's murder. Ms. Casey points fingers and makes it obvious where the blame lies for things moving so slowly. I had to wonder just how stupid some of the people in Texas law enforcement really are.
In the end, DEADLY LITTLE SECRETS is a very satisfying read and if you love true crime; don't miss this one!
SUMMARY
Ann Rule says, "Kathryn Casey is one of the best true crime writers today"—high praise indeed from the author of a host of nonfiction New York Times bestsellers including Green River and The Stranger Beside Me, the story of serial killer Ted Bundy. With Deadly Little Secrets, Casey once again explores the dark side of the Lone Star State, offering a riveting true story of a murderous Texas preacher responsible for the cold-blooded slaying of the mother of his children. Meticulously researched and spellbindingly told, Deadly Little Secrets pulls back the curtain on the horrific crimes of a supposed man of God who was more devoted to the Devil, and it demonstrates why such true crime luminaries as Edgar® Award winner Carleton Stowers and Gregg Olsen are confirmed Kathryn Casey fans.
---
What do you think about this review?
Comments
No comments posted.

Registered users may leave comments.
Log in or register now!