"If your best is not enough, when should you do more?"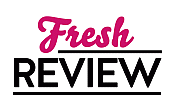 Reviewed by Viki Ferrell
Posted May 28, 2013

Literature and Fiction Literary
Frankie Mederos is a child growing up in Cuba when Fidel Castro overthrows the government and begins the process of destroying businesses, families and lifestyles of the Cuban people. Frankie's grandfather Abuelo teaches him how powerful nature can be, and that knowledge serves Frankie well on many occasions.
THE BOY WHO SAID NO begins Frankie's story when he is just a lad. Frankie is taken from his family several times at the government's whim. He is drafted into the Cuban Army, excels at everything he does and is put into a Special Forces Unit.
Frankie falls in love with Magda, a girl from a wealthier family than Frankie's, but she is crazy about him too. When Magda's family decides they must flee Cuba, her father encourages Frankie to leave the Army and make his own escape. Frankie's attempts to escape fail twice before he deserts the Army for good. He is now a wanted man on the run. Frankie hides out for months waiting for a boat to take him to America, freedom and his beloved Magda. Will this ever become a reality for Frankie?
Patti Sheehy interviewed Frank Mederos personally to write this incredible story of his life. She paints a vivid, yet horrifying, picture of the atrocities and treatment Frankie and many others received at the hands of this dictator. THE BOY WHO SAID NO is riveting and inspiring. Frankie lost his childhood, as many Cubans lost their freedoms, and the country lost its culture. Frankie always holds on to hope, no matter what obstacles come his way. His story spans the 1950s and '60s when the Cold War was raging and is a wonderful accounting of a man driven by love and perseverance to overcome many trials. If you enjoy history and want some inspiration to go along with it, you'll be engaged from beginning to end. I highly recommend THE BOY WHO SAID NO and look forward to the promised sequel.
SUMMARY
As a boy, Frank Mederos grandfather teaches him to fish, to navigate the seas and to think for himself, much-needed skills under the new Castro regime. When Frank is drafted into the army, he is soon promoted to the Special Forces, where he is privy to top military secrets. But young Frank has no sympathy for Fidel. He thirsts for freedom and longs to join his girlfriend who has left Cuba for America.
Frank yearns to defect, but his timing couldn't be worse. After two unsuccessful escape attempts, Frank learns that the departure of the next available boat conflicts with upcoming military exercises. If he stays, he will miss the boat. If he doesn't, he will be the object of a massive manhunt.
Problems abound: How will Frank escape the army base without being seen? Where will he hide until the boat comes? How can he outwit his commanding officer? And how can he elude hundreds of soldiers ordered to bring him back dead or alive?
---
What do you think about this review?
Comments
No comments posted.

Registered users may leave comments.
Log in or register now!