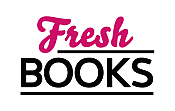 Great new reads in September
"Jilted by a fiancee leads a woman to be where she belongs."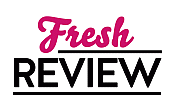 Reviewed by Kay Quintin
Posted May 27, 2013

Romance | Fiction Inspirational
Cassie Lockwood takes up her home as half owner of the Bar E Ranch in S. Dakota after the Wild West Show she performs in has closed down. Her father was part owner in the show where she grew from a child. With both parents deceased now and her shooting and riding act no longer needed, the Engstrom family is honored to take her in as part owner of the ranch. Cassie has brought the livestock, horse and guns with her but lost the wagon she lived in to a fire caused by a drunken raid.
Lucas Engstrom fancies himself in love with Cassie, albeit shortly following a broken relationship with a neighboring girl, Betsy. Cassie has taken a long time to accept the proposal and has finally prayed to God for an answer. Lucas has an older brother, Ransom, who shoulders most of the responsibility of the ranch and finds it hard to seek enjoyment from life filled with laughter and fun. Their mother, Mavis, is proud of her sons and daughter, Gretchen, and is the ideal God-loving mother who teaches Cassie all about being a homemaker. Just before the scheduled wedding, Lucas and Betsy steal away in the middle of the night leaving Cassie humiliated, but by no means heartbroken. This leads her to believe that this might not be what was intended by God and love was not what she felt. As a family they struggled through the hardships of winter with every disaster available which only draws them closer as a family. Cassie has begun to question her feelings for Ransom but knows he dislikes her. A contract presented to Cassie to travel the summer as the star of a wild west show is the final straw for Ransom. It's either man up and face his feelings or lose the love of his life.
Set in the Wild West Mountains during early 1900, this story portrays the hardships faced by the families of this time as well as the closeness within the families. A young woman striving to find herself a place where she can truly belong faces many trials and errors throughout her search. Lauraine Snelling has created a story that certainly fits and definitely describes the actual life of our ancestors. A PLACE TO BELONG is the first I have had the pleasure of reading/reviewing by this author, but I will certainly make it a priority to rectify that error. I thoroughly enjoyed this nostalgic and heartwarming tale.
SUMMARY
The Exciting Conclusion to Lauraine Snelling's WILD WEST WIND SeriesAs winter settles over the ranch, the Engstrom brothers are much on the mind of Cassie Lockwood. The way Lucas smiles at her should set her heart to tripping. But it doesn't. Shouldn't there be some attraction to him if they are going to be married? His vow to make her love him does not seem to be working, no matter how considerate and charming he is.Ransom Engstrom is another matter. After Cassie's train trip to a shooting competition, she realizes she misses Ransom more than Lucas. And then there's the look she caught Lucas sending Betsy Hudson at church one Sunday. Are she and Lucas drifting apart?Meanwhile, Ransom has discovered that he cares for Cassie but can't bring himself to express his true feelings to her. When she leaves to join a Wild West show for the summer, will Ransom summon the courage to go after her?
---
What do you think about this review?
Comments
No comments posted.

Registered users may leave comments.
Log in or register now!