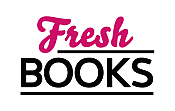 Great new reads in September
"Robert Langdon is back in a riveting tale of cryptic messages and futuristic science."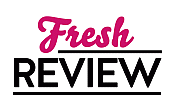 Reviewed by Viki Ferrell
Posted May 18, 2013

Before waking up in a hospital in Florence, Italy, the last thing Robert Langdon remembers is walking across the Harvard campus after giving a lecture in class. As he awakes, there is a woman standing in the hallway with a gun aimed right at him. The woman shoots one doctor as another, Dr. Sienna Brooks, whisks Langdon away from his would-be killer. Dr. Brooks takes Langdon to her apartment where they try to sort out what is going on.
When Sienna finds a biotube in Langdon's jacket, he has no recollection of where or how he got it. Together they discover it's a cylinder seal with a projectable painting embedded in bone. Langdon realizes the painting it projects has been altered and has an encrypted message in it. When Robert and Sienna's location is discovered by Robert's attackers, they are on the run again, narrowly escaping the men who are after them. Their journey takes them through the streets of Florence, weaving their way through a palace garden, musty caverns and then slithering through secret passageways. Their discoveries take them to Venice and finally Istanbul, Turkey. Who is after them and why? Can Robert and Sienna decipher the mysterious puzzle of the biotube and get to the object they are trying to find in time?
Dan Brown has taken inspiration and passages from Dante's Inferno to pen a riveting tale of suspense that is fast-paced and action-packed. Take a whirlwind trip through the streets of Florence, Italy, with Robert Langdon as your tour guide and museum docent. In true professoric style, Langdon gives us an incredible art, architecture, literature and history lesson all rolled into one. In true Dan Brown style, the author gives us a cryptic tale full of fascination and escapism. All is not as it appears to be on the surface. It's hard to tell the good guys from the bad or know who to trust. Brown uses flashbacks to clue the reader in on Robert Langdon's two missing days, giving just little snippets of information at a time to move the story along and keep you hanging in suspense. Brown weaves current socio-cultural issues with futuristic science to develop a plot that is sensational. He has given us another dynamic masterpiece with INFERNO. You do not want to miss this one!
Learn more about Inferno
SUMMARY
In his international blockbusters The Da Vinci Code, Angels & Demons, and The Lost Symbol, Dan Brown masterfully fused history, art, codes, and symbols. In this riveting new thriller, Brown returns to his element and has crafted his highest-stakes novel to date.
In the heart of Italy, Harvard professor of symbology, Robert Langdon, is drawn into a harrowing world centered on one of historyís most enduring and mysterious literary masterpieces . . . Danteís Inferno.
Against this backdrop, Langdon battles a chilling adversary and grapples with an ingenious riddle that pulls him into a landscape of classic art, secret passageways, and futuristic science. Drawing from Danteís dark epic poem, Langdon races to find answers and decide whom to trust . . . before the world is irrevocably altered.
---
What do you think about this review?
Comments
No comments posted.

Registered users may leave comments.
Log in or register now!