"working out never felt this good"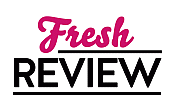 Reviewed by Sandra Wurman
Posted May 18, 2013

Sometimes you start reading a book with preconceived expectations, well don't rush to judgment over this quite engaging tale by Stephanie Evanovich. Evanovich provides a realistic, funny and heartwarming look into the world of physical training. Expect to laugh out loud especially if, like me, you are lucky enough to have a personal trainer (I affectionately call mine a medieval torturer). People need to find their inner strength and sometimes they need a little help. This is a story about pulling yourself up by your bootstraps and making sure you find your own big girl panties.
Short and simple it takes guts to start over and during that process you might develop some hard to break bad habits. Then you realize the place you are at is the bottom of that pint of ice cream or bag of curly cheese doodles. Fighting that uphill battle back to a new normal is difficult, especially when you are alone.
That's where we find Holly, alone having just lost her husband and finding solace in the refrigerator. Holly's relationship with her parents is absolutely nil. Even now in her grief she has to face the unseemly truth that her parents look to her as a potential aide during their elder years. Holly loved her husband but was she in love with him. He saved her and provided a comfortable life. He was her best friend but at a price. It was just the two of them. During his illness Holly became his nurse, further alienating her from anything outside their home.
Now there is this big world beckoning Holly to join in, but there's work to be done. Some physical, got to get rid of those pounds so she can look at herself in a mirror, even more important are the emotional hurdles. Finding self worth has to start somewhere; fate had played a hand seating Holly next to Logan on her flight.
Abject distain. That was Logan's first impression watching Holly walk down the aisle toward what he hoped, no prayed wasn't the seat next to him. Luck was just not on his side. First no available first class seats and now this obese woman squeezing herself into the seat. Well you get the picture. Not an auspicious beginning to any relationship. And yet this was to be the beginning of a wonderful friendship.
Something about Holly got to Logan, certainly not her looks or lack of them. Logan had a certain type tall, straw like and blonde. Holly was none of them. Pretty face if you get beyond the extra folds but she was in short a mess. You know how they say you never get a second chance to make a good first impression well Holly would never have got the second chance. This flight turned out to be a game changer and life saver and not just for Holly.
Logan's life was practically perfect. He was personal trainer to athletes who shared his desire for perfect and healthy well maintained bodies. He was good friends with some of them and his social life was filled with sporting events. He enjoyed his short flings with the next eye candy blonde, and there was no shortage of them. His sex life was enjoyable and he wasn't looking for anything even remotely close to commitment.
Holly knows Logan is doing her a major favor by fitting her into his busy schedule but this could be the lifeline she so desperate needs. She is embarrassed to expose all her flaws to this Adonis but she can't afford to pass this opportunity. She can't do it on her own anymore. She needs this. She needs Logan. She needs a friend.
Through Logan Holly gains so much. She discovers a part of herself she didn't know existed, a people person instead of a loner. All this she has Logan to thank for. The fact that he made her dream of more is her fault. Logan has never been anything less than a gentleman and friend. Any feeling Holly is developing has to stay hidden or she stands to lose too much. Holly is looking toward a new life and must accept that Logan's place is as a friend, a friend with benefits but with no hope for a real relationship.
The most amazing growth isn't Holly's but Logan's. He has yet to realize how fortunate it was meeting Holly on that flight. She brings joy and sunshine into his life and he will have to face losing that if and when Holly finally moves on. He made it crystal clear that they have no future together. She is not his type, but his type is beginning to pale in comparison. What a tangle web we weave, just to protect our heart.
Loved it, just plain loved it. BIG GIRL PANTIES is sure to be on everyone's must read list for this summer. I can't think of a better way to soak up the sun then with this book.
Evanovich should garner lots of praise for her first book.
SUMMARY
Big Girl Panties by Stephanie Evanovich is a rollicking and poignant romantic comedy about a young widow who decides to get in shape...and winds up getting her groove back—and a whole lot more!
Holly Brennan used food to comfort herself through her husband's illness and death. Now she's alone at age thirty-two. And she weighs more than she ever has. When fate throws her in the path of Logan Montgomery, personal trainer to pro athletes, and he offers to train her, Holly concludes it must be a sign. Much as she dreads the thought of working out, Holly knows she needs to put on her big girl panties and see if she can sweat out some of her grief.
Soon, the easy intimacy and playful banter of their training sessions lead Logan and Holly to most intense and steamy workouts. But can Holly and Logan go the distance as a couple now that she's met her goals—and other men are noticing?
Videos
---
What do you think about this review?
Comments
No comments posted.

Registered users may leave comments.
Log in or register now!