"A smart and unusual romance."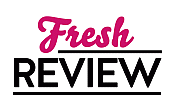 Reviewed by Maria Munoz
Posted May 18, 2013

I'm a big fan of M. L. Buchman's Night Stalkers series which features the pilots and crew of SOAR as they fall in love while saving the world. The series has also introduced us to President Peter Matthews whose staff is now featured in a series of related novellas, the latest of which is FRANK'S INDEPENDENCE DAY.
Frank Adams is the Head of the U.S. Secret Service. It's his job to protect the president. He does not hesitate to risk his own life, though he would prefer to avoid helicopter rides whenever possible. Frank grew-up in a rough neighborhood, taking care of himself after his mother's drug overdose. Frank is headed for a career as a carjacker, and probably prison, when he and his crew try to lift the BMW of a woman who turns the tables on him by pulling a gun and forcing him into the car. She's about to change his life but not in the way he fears.
Beatrice Ann "Beat" Belfour, newly minted Secret Service Agent, sees potential in this well-organized and smart car thief. She thinks he has the skills to make an exceptional secret service agent. Before he knows it, Frank is in training and falling for Beat in spite of all the obstacles. Twenty-five years later, Beat, on the job in volatile West Africa, goes missing and Frank will stop at nothing to make sure she makes it home.
FRANK'S INDEPENDENCE DAY is one of those books that I need to sit with for a bit and re-read now that I know how it ends in order to appreciate the nuances. Mr. Buchman tells the story, a non-traditional romance paired with a high-stakes diplomatic crisis, by alternating between the past when Frank and Beat met and the present threat. I wasn't sure where their relationship stood in present time which kept me reading and wondering where it was all headed. In FRANK'S INDEPENDENCE DAY, Mr. Buchman strikes the right balance between the relationships in the story with the political world they inhabit. I liked Frank's conversations with the President almost as much as I liked his interactions with Beat. The loving and commitment between all of them is evident within the context of the political threats they face.
FRANK'S INDEPENDENCE DAY is a smart and unusual romance which will please fans of the Night Stalker series. While this works well as a standalone story, I think readers will appreciate the characters more if they've read the earlier books in the story (no hardship, since I think they are awesome!).
SUMMARY

Name: Frank Adams
Job: Head of U.S. Secret Service
Presidential Protection Detail

Name: Beatrice Ann "Beat" Belfour
Job: U.S. Secret Service Agent:
Specialist in African Security

SOMETIMES LOVE ITSELF IS
WHAT SAVES YOUR LIFE!

Agent "Beat" Belfour comes under fire when trapped on the wrong side of a coup in the West African country of Guinea–Bissau. A routine diplomatic assignment shifts to place the Ambassador's life in her hands.

Frank Adams' only weapons to save her are: the President's strategic skills, the dedication of the U.S. Army Night Stalkers helicopter regiment, and a past history with "Beat" that changed his life and his heart.
---
What do you think about this review?
Comments
No comments posted.

Registered users may leave comments.
Log in or register now!