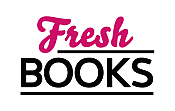 Best August Reads!
"A heartwarming story about moving on with your life and not taking your hurts with you."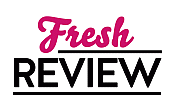 Reviewed by Viki Ferrell
Posted April 17, 2013

When Libby Moran's husband died unexpectedly in an auto accident, she discovered he had spent all their savings and cashed in his life insurance to cover bad investments in the stock market. After losing her home, she and her two children had to move in with her mother. Now, three years later, these arrangements are not a good situation, and Libby is just going through the motions day-to-day. She receives an unexpected letter from her Aunt Jean, her mother's sister, inviting her to come live with her and help with her goat farm in Atwater, Texas. Uncharacteristic for Libby, she accepts the offer and makes the move. The first person she meets upon arriving in Atwater is Sunshine. Sunshine tells Libby she can help her find her lost husband. Libby is very skeptical.
Life is working out a lot better on the goat farm than Libby expected. For the first time in a very long time, she is actually happy. The kids are doing well in school and she is learning a lot about life, as well as other things, from Jean. But when her mother pays them a surprise visit, she overhears a conversation that makes her question the tension between Jean and Libby's mom. Then Libby finds a picture in an old abandon house that brings up further questions. Just when Libby feels she has been rescued, her world may be again falling apart. And will Sunshine really be able to help her contact her husband?
THE LOST HUSBAND is an endearing story about overcoming jealousy and bitterness. It gives us some great perspectives on lessons in life, if we just stop to listen. Katherine Center's characters are charming and unforgettable. The storyline moves seamlessly, keeping the reader engaged with the characters and the issues they are facing. Ms. Center touches on the problem of bullying in schools and gives some great parenting advice. She explores putting our sorrows behind us and pressing on, includes a little humor and a little romance to add some spice. THE LOST HUSBAND is a delightful, heartwarming read, and I highly recommend it.
SUMMARY

Dear Libby, It occurs to me that you and your two children have been living with your mother for—Dear Lord!—two whole years, and I'm writing to see if you'd like to be rescued.
The letter comes out of the blue, and just in time for Libby Moran, who—after the sudden death of her husband, Danny—went to stay with her hypercritical mother. Now her crazy Aunt Jean has offered Libby an escape: a job and a place to live on her farm in the Texas Hill Country. Before she can talk herself out of it, Libby is packing the minivan, grabbing the kids, and hitting the road.
Life on Aunt Jean's goat farm is both more wonderful and more mysterious than Libby could have imagined. Beyond the animals and the strenuous work, there is quiet—deep, country quiet. But there is also a shaggy, gruff (though purportedly handsome, under all that hair) farm manager with a tragic home life, a formerly famous feed–store clerk who claims she can contact Danny "on the other side," and the eccentric aunt Libby never really knew but who turns out to be exactly what she's been looking for. And despite everything she's lost, Libby soon realizes how much more she's found. She hasn't just traded one kind of crazy for another: She may actually have found the place to bring her little family—and herself—back to life.
---
What do you think about this review?
Comments
No comments posted.

Registered users may leave comments.
Log in or register now!