"The legal world gets really hot ... and dangerous"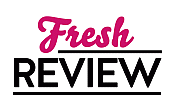 Reviewed by Annetta Sweetko
Posted April 16, 2013

Katy Sinclair, divorced mother of two and hard working attorney, has used ruthless self discipline to put herself on track of a partnership with a high-powered law firm. Her highly conservative image takes a hit when she has to meet a witness at her workplace; she's a waitress at a sex club. While there she lets her wild side go free. Who would ever know? No one will know. Well no one except the opposing counsel for one of the biggest cases to cross her desk ... and his. They are heading for a lot of LEGAL HEAT in one manner or another.
Mark Richards is a partner in a struggling law firm, who also moonlights as a bartender. He can't afford to be distracted by Katy; he needs his head in the game or chance losing his biggest client. Unfortunately his mind is very preoccupied with her. They have to learn to trust each other when all around them there is little trust and a lot of danger. When a too many things go wrong he is more than willing to drop everything to protect this sexy beautiful woman.
The title of the book LEGAL HEAT certainly fits ... it is hot! This fast paced, gritty mystery with its number of twists and turns will leave the reader breathless. Of course the heat that rose between Katy and Mark has quite a bit to do with the breathless state the reader might find themselves in. The author [Sarah Castille] also added an intriguing set of secondary characters with their own side stories that filled out this action packed thrill ride. There were a couple of times I found myself actually wanting to shake Katy and Mark but that only added to the drama that was fast becoming a book I could not put down. I hope Ms. Castille continues to write stories with this format because I want to see the secondary characters get what they deserve.
SUMMARY
Katy Sinclair made it to the brink of partnership at her high-powered law firm with hard work, dogged determination, and the ruthless self-discipline to cultivate a conservative public image. But when she follows an evasive witness into a sex club, she can't deny herself a red-hot sexual encounter with the seductive bartender who sets her body on fire. She's sure no one will ever know about her indiscretion—until she walks into the courtroom to find her dirty little secret is the opposing counsel in the most important case of her career.
As the managing partner in a struggling law firm, hot-shot attorney Mark Richards can't afford any mistakes that might cost him his biggest client. Like getting involved with his beautiful, determined opponent—the mystery woman he hasn't been able to forget. But when Katy's quest for justice leads to death threats, Mark will sacrifice everything to protect her.
Now they're risking their hearts…and their lives…in a race to catch a killer. Little do they know, the greatest danger lies closer to home.
Warning: The book contains explicit sex, light bondage, violence, murder, steamy shenanigans in the courtroom, naughty sexytimes in the boardroom, and an exceptionally hot hero with a versatile tie. Any objections will be overruled.
---
What do you think about this review?
Comments
No comments posted.

Registered users may leave comments.
Log in or register now!